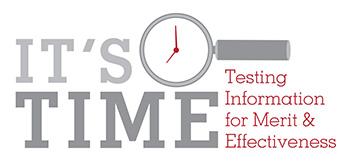 Quality Enhancement Plan (QEP) Video
QEP Purpose
The purpose of this QEP is to enhance student's critical thinking abilities through improving information literacy skills.
Operational Definitions
Critical Thinking
Critical thinking is a continuous pursuit of relevant and reliable knowledge about the world. It includes evaluating everything experienced or considered with an open mind and willingness to explore alternative perspectives. It also includes a reflective, responsible, and skillful reaction in determining what to believe or do, based upon the evaluation, as well as a person's understanding of his/her own reasoning.
Information Literacy
Information literacy, a key component of the critical thinking process, is a set of abilities enabling individuals to recognize that information is needed and demonstrate the ability to locate, evaluate, and use appropriate information (information needed for the purpose intended) in an effective and efficient manner.
Critical Thinking Learning Outcomes for the QEP
Critical thinkers at CVCC will
process information in an objective way,
evaluate relevancy of information,
evaluate credibility of source information,
identify and disassociate personal and preconceived notions, and
demonstrate both metacognition and logical processing through the appropriate use of specific and substantive supporting evidence and information.
Michael Boone
QEP Director
(828) 327-7000, ext. 4537
Beyond Reaffirmation - Why does this matter?
In faculty, staff, administration, students, and community stakeholders identified Critical Thinking as a topic that needs to be addressed at CVCC.
We see the need for improvement.
Who better to set a plan for improvement than ourselves?
We will engage in a process that improves student learning at CVCC.