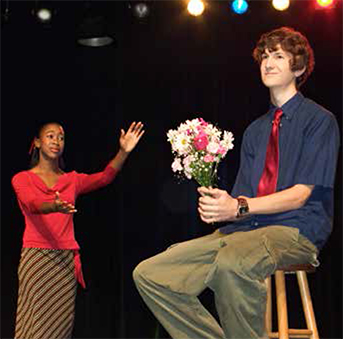 The Associate in Fine Arts (AFA) degree program prepares students to move towards professional practice or the pursuit of a bachelor's degree at a four-year college or university. The AFA curriculum helps students strengthen and expand their creativity, as well as, their technical knowledge of the history and practice of creating theatre. The coursework and production experiences build students' skills in concept development, personal expression, critical thinking and problem solving – skills essential for prospering in the professional practice of theatre. The program is grounded in the handson practice of both performance and technical theatre. Students may choose between an acting track and a technical theatre track. There is also the possibility of fitting both tracks into a two-year plan.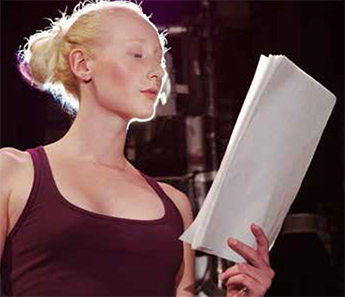 The program brings together the strengths that CVCC has to offer with small class sizes, instruction led by theatre artists, and hands-on training. The Associate in Fine Arts in Theatre gives artists a broad base to practice their skills and hone their talents.
Students learn problem-solving skills applicable to both theatre and everyday life. We foster lifelong learning, career development, appreciation of diverse points of view and the recognition of theatre as a fundamental form of human expression.
Contact:
KIm Stinson
Drama Instructor
828-327-7000 ext. 4406, or email kstinson@cvcc.edu