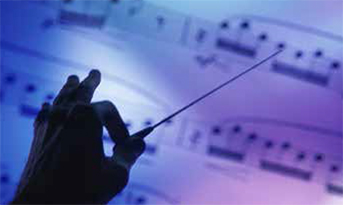 CVCC offers the Associate in Fine Arts (AFA) degree, with a concentration in Music which is designed for students who wish to work as professional musicians or transfer into baccalaureate degree programs to complete a Bachelor in Fine Arts (BFA) degree or a Bachelor of Arts (B.A.) degree with a major in Music. The AFA music curriculum includes private (one-on-one) instruction in voice, keyboard, strings, woodwinds, and brass. A professional accompanist is provided for all students of private voice at no additional charge to the student. Class instruction includes music theory and ear training, class piano, conducting, and various vocal and instrumental ensembles. Course work and private instruction build students' musical skills in performance, composition, conducting, personal expression, and professional decorum. Additionally, select students are given the opportunity to compete in state and regional competitions. Graduates from the program include professional performers, conductors, teachers, music therapists, and church music leaders. CVCC celebrates a longstanding tradition of excellence and is looking for bright, promising students to keep the tradition alive.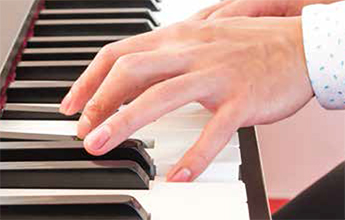 At CVCC, students find small classes and highly skilled instructors able to individualize instruction to meet every need. Students pursuing a career in music find enthusiastic, dedicated instructors who are experts in their field blending wisdom with cutting edge technique to nurture promising musicians and leaders of tomorrow. CVCC's innovative learning platforms offer seated and fully online learning options for students seeking music classes to meet General Education Requirements. Research indicates the benefits of music education reach far beyond auditory enjoyment of music and include development of creative thinking, reasoning, memorization, communication, imagination, teamwork, cultural awareness, and self- confidence. The CVCC arts community prides itself on creating dynamic, thought-provoking music and art that enriches the cultural climate of the campus and community.
Please see the catalog for more information about an Associate in Fine Arts in Music curriculum.
Contact Information
Caroline Simyon
Program Director
(828) 327-7000, ext. 4305
csimyon@cvcc.edu
Kimberly Ray
Communications and Music Instructor
(828) 327-7000, ext. 4810
kray@cvcc.edu