Need a class that fits your schedule?
FlexStart Classes start at later dates in each semester. Check out the Semester Schedules, or stop by and see the friendly staff in the Advising Center to help students get started.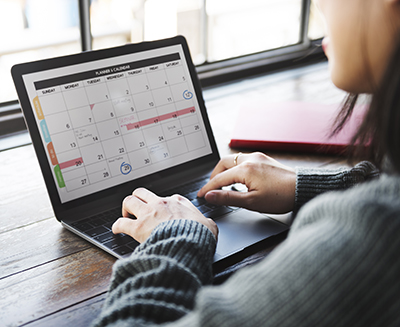 Flex Start classes are 4, 8, and 12-week classes delivered in a compact time-frame. Flex Start begins several weeks after the semester starts.
How to get started:
CVCC Registration (Quick Facts) to find out the dates.
Check out the Flex Start Semester Schedule to view classes available. Registration is available until the start date of each FlexStart course.
New students see Apply Now to get started.
Current Students should go to the CVCC Advising Center to add a class.
For more information or frequently ask questions visit our Spring, Fall, and Summer Semester web pages.
---
Payment Options Available:
For more information, contact Admissions at (828) 327-7000, ext. 4216.