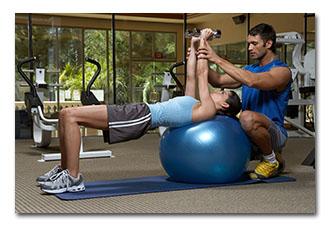 This challenging course is taught over a 5-week period for better retention and hands on skill competency. The national exams are held on the 6th week.
This course is formatted as a 60-hour program and is comprised of 15 hours of lecture, 15 hours of hands on practical training and a 30-hour internship that walks many graduates right into a job!!
The course prepares you for success with key topics that include biomechanics, exercise physiology, fitness testing, and equipment usage and health assessment. CPR/AED and 30 hour internship is required to receive the certificate. W.I.T.S. is the only major certifying body in the country providing comprehensive practical training and internship components.
You will be prepared to work with clients and stand out in any gym as "the expert" in your field.
Textbook is required and not included in course fees.
Call to order and start reading immediately (888) 330-9487 www.witseducation.com
Full and Part Time Careers - Flexible Hours - Supplemental Income - Personal Fulfillment - Entrepreneurship
Class Schedule

| Class | Date | Day | Time | Location | Cost |
| --- | --- | --- | --- | --- | --- |
| Personal Trainer Certification | TBA | TBA | TBA | TBA | $649.25 |
$649.95 includes $1.25 Accident Insurance.
No Cost Personal Trainer Online Webinars
Want to learn more about the Personal Trainer Certification Course? Come join our live webinar and talk with a veteran instructor all about the course and industry. Webinars are offered monthly so please register for any of the below. Can't make the date and time? Register anyway and we will send you a recording once it is complete.
Please register for Live Your Passion, Become a Personal Trainer!
http://tinyurl.com/fitnessorientation907
Required Textbook Information:
Call W.I.T.S. to order the required textbook at (888) 330-9487.
To register, please contact Janet Lail at (828) 327-7000, ext. 4116 or jwlail@cvcc.edu .