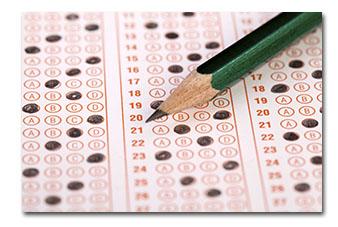 WorkKeys is a standardized assessment that evaluates an individual's skills in many subject areas such as: Reading for Information, Applied Mathematics, Locating Information, Observation, and Writing. The first three subject areas that were mentioned are the three areas in which a person must test, and score high enough in order to receive a Career Readiness Certificate.
A Career Readiness Certificate (CRC) is a nationally recognized certification that proves your skills in the three areas of: Reading for Information, Applied Mathematics, and Locating Information. Studies have shown that these skills are essential to most jobs. Also individuals who have earned a CRC tend to perform better than individuals who have not earned a certificate. For this reason, many employers are starting to require a CRC for hiring purposes either before an interview will be offered or before the individual is placed into a position. Also, many companies are beginning to use CRC results for promotional purposes in addition to the individual's job performance and other criteria set by the employer.
Please refer to the North Carolina Career Readiness Certification website for more information.
Note: The cost of the WorkKeys Test is $36.00 until July 31, 2017. As of August 1, 2017, the cost of the WorkKeys Test will increase to $45.00.
For more information, contact:
Tammy Buff
(828) 327-7000, ext. 4819
tbuff@cvcc.edu