CVCC's Corporate Development Center provides both Introductory and Intermediate level instruction in SolidWorks - a solid modeling computer-aided design (CAD) and computer-aided engineering (CAE) computer program that runs on Microsoft Windows.
SolidWorks is used by over two million engineers and designers at more than 165,000 companies worldwide.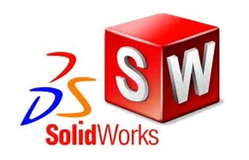 This 36-hour class is provided both semesters, two evenings a week from 6:00 PM – 9:00 PM. The introductory class is $375 and the intermediate class is $425.
For More Information
Please contact CVCC Corporate Development Center at (828) 327-7000, ext. 4294 to put your name on the waiting list for an upcoming class.