Student Success
Student Success Videos provide easy access to video librarys that will help you succeed as a college student.
Student Success Videos
Student Lingo online is a series of four free videos on demand interactive video workshops focused on helping students achieve their academic goals. The videos last 15-20 minutes and can be stopped and started at your convenience.
New to StudentLingo? Take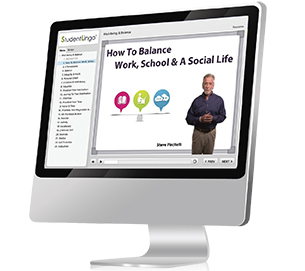 a StudentLingo Video Tour- For Students (4:21 min)
Video Workshops:
10 Habits of Mind for College Success
How to Reduce Test Anxiety
Study Tips and Note Taking Strategies
Time Management: Strategies for Success
For your privacy, student information given in your profile is not given out to third parties.
Tim Peeler
Director of the LAC
(828) 327-7000, ext. 4382
tpeeler@cvcc.edu