Coronavirus Updates
CVCC COVID-19 Update
March 30, 2020
*Please continue to check your CVCC email and the CVCC website (www.cvcc.edu) regularly for additional updates and information.  The FAQs for students and employees will be updated in real time. 
Support for Students:    Technology Information 
Support for Alexander County Residents:  Alexander County WiFi
*We are continuing to check out devices as students via "Drive-Thru Service" on the main campus.  Please contact us via:
CVCC COVID-19 Virtual Hotline or call
CVCC COVID-19 Hotline (828) 624-5219
*We have also ordered additional HotSpots for checkout that should be coming soon. 
*If you are having trouble with internet access, CVCC has extended its parking lot WiFi capacity to the areas indicated on this map.  Feel free to drive in and access the CVCC WiFi from our parking areas.
CVCC WiFi Map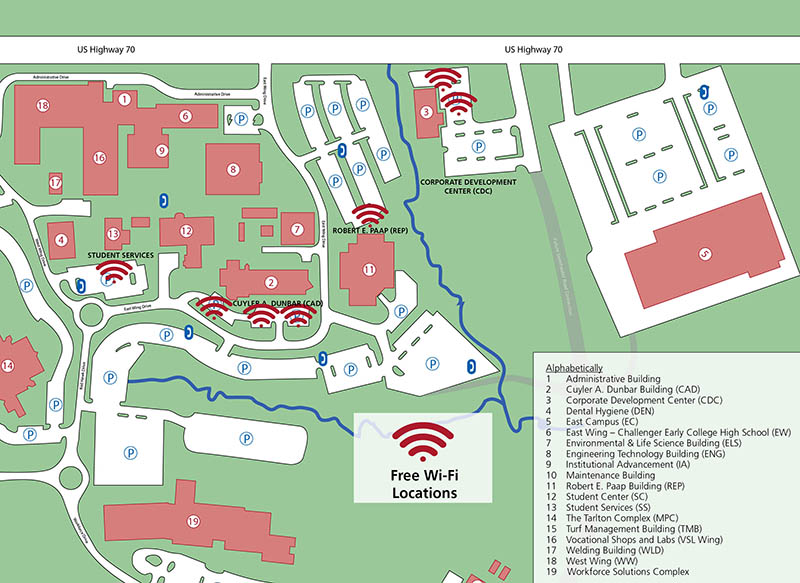 *If you are having any trouble transitioning to the on-line format for your courses, please communicate with your faculty member or complete the form at our CVCC COVID-19 Virtual Hotline and a member of our team will reach out to you.
*Commencements for May 8-9 have been postponed to a later date TBD.
*For information on student support services (student services, advising, library resources, financial aid, career services, business office services, technology assistance, learning assistance center, tutoring requests, student records, testing center, VA Office, College Store, Student Activities, Admissions, Transcripts, etc.), please click on this document Students Services Information.
*Financial Assistance:
Finish Line Grants:  Grants of $1000 per semester are still available for students who have completed (or are in the process of completing) at least 50% of the required curriculum for their program of study.  (This includes some Continuing Education programs.)
Student Emergency Loans:  Loans of up to $1,000 per semester are also available. (50% completion is not a requirement for these loans.)

The contact Person for both means of financial assistance is as follows:
Renee Neal (rneal@cvcc.edu or 828-327-7000, x4408).
» Frequently Asked Questions for Students
» Frequently Asked Questions for Employees
Please visit this webpage for continued updates.
---
Coronavirus Archives
---
Resources
CDC Recommended Prevention - Stop the Spread of Germs
Avoid close contact with people who are sick.
Cover your cough or sneeze with a tissue, then throw the tissue in the trash.
Avoid touching your eyes, nose, and mouth.
Clean and disinfect frequently touched objects and surfaces.
Stay home when you are sick, except to get medical care.
Wash your hands often with soap and water for at least 20 seconds.
CDC on Handwashing