Coronavirus Updates
CVCC COVID-19 Update, 2020
May 12, 2020
Catawba Valley Community College continues to operate under the Executive Orders of the Governor of North Carolina.  As North Carolina has entered into Phase I of re-opening the state, our college will be working with individuals in order to finish any remaining courses that had hands-on or clinical requirements that could not be completed under the original Executive Order that expired on May 8, 2020.
Most employees will continue to telework and we are in the process of Summer Registration on-line (See registration and admission information below).  At this point, all summer courses will remain in an on-line format and access to campus will be limited to only those individuals designated above.  Catawba Valley Community College is focused on the safety of our students and our employees as we slowly move into Phase I of a Gradual Re-Entry Process.
On Monday, May 18, 2020, the college will begin the Gradual Re-Entry Process, inviting small numbers of identified students and faculty back to campus for the sole purpose of completing the Spring Semester.
Strict entry protocols have been established for the Gradual Re-Entry Process, and all employees and students must adhere to the protocols or they will not be allowed to enter campus.  Extensive sanitizing and cleaning protocols are in place to assure that we create an environment that is safe for the completion of courses and programs that were not completed during the regular Spring Semester.  Any class meetings must be less than 10 people (including faculty/staff) and a temperature and health screening for students and employees is required for each campus visit. We encourage employees and students to bring their own masks or face coverings.  If you do not have access to a mask or face covering, you will be issued one prior to entering the checkpoints
Students having questions or concerns regarding a safe return to campus should contact his/her instructor(s) for the classes in question.
Employees having questions or concerns regarding a safe return to campus should contact his/her respective supervisors for guidance. 
The protocols for re-entry are included in the link below.  We will keep classes small (under 10), we will require entry screening (temperature check and standard pandemic questioning), and we will require masks or face coverings for ALL individuals coming onto campus as invited. Access to certain designated areas and foot traffic will be restricted and guidance will be provided on moving in and out of the facilities.
Prior to entering campus, please review the protocols found at the link provided below.  Thank you for your cooperation as we continue to move forward.  
CVCC Infection Control Protocols  (PDF) 
Information on checking-in CCP textbooks, Library books, and Technology devices, please follow this link: Library Returns  
CVCC COVID-19 Virtual Hotline or call
CVCC COVID-19 Hotline (828) 624-5219
 
The CVCC Library is the technology distribution point for students who need access to technology equipment during the time of COVID-19. Drive-Thru Checkout will be available for employees and students.

Students, faculty and staff who need access to equipment should do the following:
Access the CVCC COVID-19 Virtual Hotline Question Form and complete the questions. We need as much information as possible regarding the items needed and a method of contact.
If the student, faculty, or staff members cannot access the form, they may also call

(828) 624-5219 for assistance

.
Once the technology is ready for checkout the CVCC Library will call or email the requestor with information on how to receive the equipment.
* No events will be held on campus through June 30, 2020.
* Summer registration is ongoing. Please email advising@cvcc.edu for assistance.
* "Experiencing Stress or Anxiety? Here is Where to Get Help."
If you are experiencing stress or anxiety during this time, please know that help is available 24-7 at these numbers:
Alexander County: Vaya Health Access Center: 800-849-6127
Burke County: Partners Behavioral Health Management Access Center: 888-235-4673
Caldwell County: Vaya Health Access Center: 800-849-6127
Catawba County: Partners Behavioral Health Management Access Center: 888-235-4673
Gaston County: Partners Behavioral Health Management Access Center: 888-235-4673
Iredell County: Partners Behavioral Health Management Access Center: 888-235-4673
Please continue to check your CVCC email and the CVCC website (www.cvcc.edu) regularly for additional updates and information. The FAQs for students and employees will be updated in real time.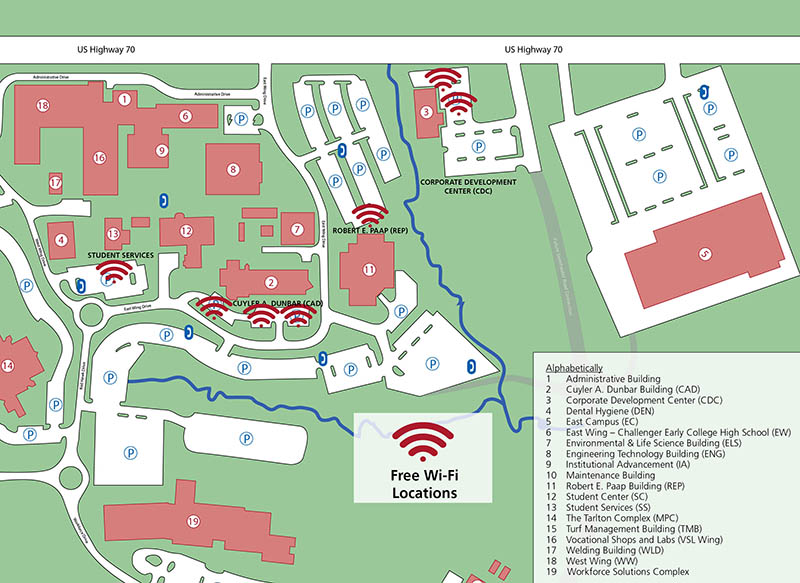 *If you are having any trouble transitioning to the online format for your courses, please communicate with your faculty member or complete the form at our CVCC COVID-19 Virtual Hotline and a member of our team will reach out to you.
*Commencement ceremonies that were originally scheduled for May 8-9 have been postponed to July 31 and August 1, 2020 (These dates are subject to change depending on the continued evolution of the COVID-19 Pandemic.)
*For information on student support services (student services, advising, library resources, financial aid, career services, business office services, technology assistance, Learning Assistance Center, tutoring requests, student records, testing center, VA Office, College Store, Student Activities, Admissions, Transcripts, etc.), please click on this document Students Support Services Information.
Financial Assistance:
Finish Line Grants: Grants of $1000 per semester are still available for students who have completed (or are in the process of completing) at least 50% of the required curriculum for their program of study. (This includes some Continuing Education programs.)
Student Emergency Loans: Loans of up to $1,000 per semester are also available. (50% completion is not a requirement for these loans.)
The contact person for both means of financial assistance is as follows: Renee Neal (rneal@cvcc.edu or (828) 327-7000, ext 4408).
» Frequently Asked Questions for Students
» Frequently Asked Questions for Employees
Please visit this webpage for continued updates.
---
Coronavirus Archives
---
Resources
CDC Recommended Prevention - Stop the Spread of Germs
Avoid close contact with people who are sick.
Cover your cough or sneeze with a tissue, then throw the tissue in the trash.
Avoid touching your eyes, nose, and mouth.
Clean and disinfect frequently touched objects and surfaces.
Stay home when you are sick, except to get medical care.
Wash your hands often with soap and water for at least 20 seconds.
CDC on Handwashing