Is Health Information Technology Right For You?
If you are interested in medicine, business, and the latest in computer technology, then a career in Health Information Technology (HIT) may be just right for you. Deciding what you want to do with your future is tough. Here at CVCC we want to do all we can to make that decision easier for you – and to help you make sure you've made the right decision.
Health Information Technology provides the skill set to:
Code clinical data in any healthcare setting
Maintain information systems for planning and evaluating patient care
Collect, process and analyze health information required for reimbursement, facility planning, risk management, utilization management, quality management, and research
Provide accessibility of health care data to legitimate users while protecting patient privacy
Why choose Health Information Technology?
The US Bureau of Labor Statistics has targeted HIT as one of the top professions for projected growth potential.
The health care field is one of the most secure job markets today, and HIT graduates are employed in hospitals, physicians' offices, skilled nursing facilities, home health, rehabilitation facilities, consulting firms, and other organizations where health information is maintained.
Will I enjoy this field?
One of the biggest advantages of a career in Health Information Technology is the variety of career paths it offers – which means you have the chance to choose the path that suits you best. Program graduates accept positions that range from very technical, such as coding and tumor registry, to very people oriented, such as supervision and management. Almost all positions involve working in an office environment.
How long will it take?
If you can attend full-time, you should be able to earn an Associate in Applied Science Degree in Health Information Technology in about two years. When you graduate, you will be eligible to take the national examination to become a Registered Health Information Technician. Flexible scheduling makes it possible for you to work your classes around a part-time job. However, if you attend classes part-time, you will need longer than two years to complete the program.
How do I get started?
All persons applying for admission to CVCC must complete an application, submit required admissions materials and visit with an admissions counselor in the Student Services Office. Priority application review is given to applicants who meet the March 31 deadline. We will accept applicants (after March 31) but it will be considered on a "space available" basis for the HIT program. During the admissions visit, an applicant will receive important information regarding advising, registration, financial aid and placement testing. Acceptance to the College does not guarantee admission to the HIT program, which is a limited-admissions program. For information on how to apply to the HIT program, review the information in the Health Information Technology Admission Packet and MARs Checklist listed below.
What will I study?
In addition to the general courses necessary to complete an associate's degree, some of the subjects you will study include human anatomy and physiology, medical terminology, microcomputer operations, legal aspects of health records, and disease coding.
Please see the catalog for more information about the degree and certificate options for this curriculum.
What else do I need to know?
CVCC's HIT program is accredited by the Commission on Accreditation for Health Informatics and Information Management Education (CAHIIM).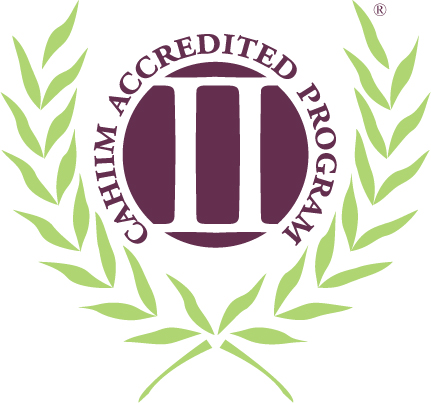 Program Outcomes for the 2017 Reporting Year
100% of HIT graduates who sat for the national exam passed it.
100% of graduate survey respondents reported a high level of satisfaction with the HIT program.
100% of employer respondents reported a high level of satisfaction with the skills of the HIT graduates they have employed.
Program Options
Health Information Technology AAS
Health Information Technology Certificate
Health Information Technology Certificate High School Pathway
» Important information about the educational debt, earnings, and completion rates of students who attended this program. Health Information Technology - Certificate
Contact Information
For more information about the HIT program, contact:
Debby Cook, M.Ed., RHIA
HIT Program Director
BS and M Ed - East Carolina University
(828) 327-7000, ext. 4342
dcook@cvcc.edu
Barbara L. Beatty, RHIT
Instructor
AAS Health Information Technology - Catawba Valley Community College
AA Business Administration - Catawba Valley Community College
BS Health Information Management - University of Cincinnati
(828) 327-7000, ext. 4104
bbeatty@cvcc.edu
For questions regarding admissions requirements, contact:
Admissions
healthcare@cvcc.edu
(828) 327-7000, ext. 4216
The RHIT national exam pass rate for CVCC HIT graduates for both 2015 and 2016 was 100%!