Download the PDF document below to view employer jobs available for CVCC Alumni and Curriculum Students.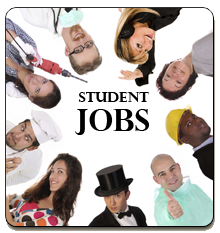 Student Job Postings 
» Child Development and Education
» Clerical and Office Administration
» Retail, Entry Level, and Food Industry
If you are interested in any of the jobs posted, please contact Martha Carrillo, Business Engagement Coordinator at (828) 327-7000, ext. 4577 to set up an appointment. Curriculum Students or Alumni who have been in the office or have a current resume on file may e-mail mcarrillo789@cvcc.edu for more information on the jobs posted.
To view these (PDF) documents you may need to download Free Adobe reader at www.adobe.com.