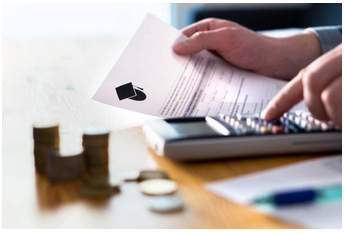 A college education will be one of the most important investments a student and family will make. Our mission is to provide students with access to financial aid services for the attainment and completion of education. We realize the financial aid process can seem to be an unnerving task. Our goal is to provide parents and most importantly, students with responsible, efficient, and customer friendly financial services to empower the student to take personal control of their educational process.
The Office of Scholarships and Financial Aid is a resource that will be invaluable during your matriculation at Catawba Valley Community College. Students will find not only information regarding the policies and procedures, but also helpful links that will point them to external resources to assist them with understanding their financial aid options. We urge students to review all the resources and information provided and make decisions wisely. Remember, financial aid, like all the rest of a student's financial matters, should be governed very carefully.
---
Federal Government Updates
The maximum Federal Pell Grant for the 2019-2020 award year is $6,195.
2016 tax data must be used for 2018-2019 academic year.
Students must now present an unexpired government-issued ID to confirm identity when inquiring about financial aid.
Schools are unable to share student financial aid data with external agencies.
---
The Office of Scholarships and Financial Aid Office Hours
Student Services Building
 
Hours of Operation:
Monday-Wednesday: 8:00 AM – 5:00 PM
Thursday: 9:00 AM-5:00 PM
Friday: Closed
The College closes at 5:00 PM when classes are not in session. Campus office hours vary near/during holidays.
Please call ahead to avoid disappointment.
Contact Us
(828) 327-7000, ext. 4860
Fax: (828) 624-5208
financial_aid@cvcc.edu
How did we do? Take the Student Services Customer Services Survey! Your feedback is greatly appreciated.