Celebration of Nations
Date: September 8, 2018
Time: 10:00 AM - 2:00 PM
Location: CVCC Front Lawn
Exhibits, Food, and Performances
Hickory Police Department's Honor Guard will open the ceremony, and the CVCC Choir will sing the National Anthem.
A number of cultural dance groups are scheduled to perform. Betty Primus and The Traveling Tribe of Africa will demonstrate African dance. Raza Latina will perform Mexican dance. Butterflies of the Highland and Secret Garden groups will perform Hmong Traditional Dance. The Lost Jewels of the Ghawazee will perform fusion Belly Dance.
A local community Step Team will perform step dance. Other special presentations include Chencho's Dancing Horses and African Drum and Dance by Otesha Creative Arts Ensemble.
If you would like to participate in this event and showcase your culture, please contact:
Erika Tiscareño Velasco
Administrative Assistant
evelasco@cvcc.edu
(828) 327-7000 ext. 4578
 Special Thank You to our Partners and Donors for the Celebration of Nations.
Sponsors: CVCC Multicultural Office, BB&T, and the CVCC Foundation Office.
If you have a disability and need accommodations, please contact the Counselor/Students with Disabilities Program at least 72 hours in advance at (828) 327-7000, ext. 4222 or accommodations@cvcc.edu
Piedmont Multicultural Professional Network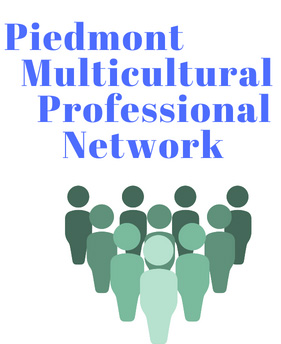 Date: September 24, 2018
Time: 6:00 PM - 7:30 PM
Location: CVCC Student Center, 2550 US HWY 70 SE, Hickory, NC 28602
Join us for:
Door Prizes
Refreshments
Helpful Tips
Networking
All are Welcome! Space is limited. RSVP by September 17th at Eventbrite or piedmontmpn@gmail.com.
Visit us on Facebook!