CVCC Announces Excellence in Teaching, Staff Excellence Award Winners
Catawba Valley Community College is pleased to announce the recipients for its annual Staff Excellence Award (SEA) and the Excellence in Teaching Award (EIT).
10/06/2020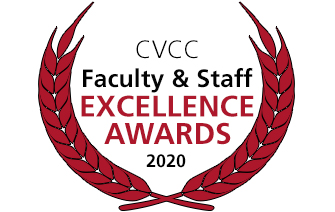 Catawba Valley Community College is pleased to announce the recipients for its annual Staff Excellence Award (SEA) and the Excellence in Teaching Award (EIT).
Amanda Crouse has been chosen to receive the Staff Excellence Award, while Sociology and Political Science instructor Ashley Brown and Adjunct Instructor in the Department of History Ethan Brooks-Livingston are recipients of the Excellence in Teaching Award.
Typically, the winners of these honored are announced at Awards Day in the spring, but the process was delayed due to the rapid campus changes during the spring semester.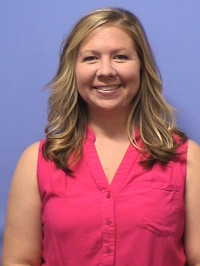 Crouse started at CVCC in 2001 in the Information Services Department as an intern and is currently the Director of the department. She earned her BA in Information Systems from Lenoir-Rhyne University and is currently working on her MA in Leadership in Higher Education from Appalachian State University. 
During her tenure at CVCC, Crouse has been active in the North Carolina Institutional Information Systems Processing Users Group, graduated from Phillips Leadership Academy, served as a club advisor and race coordinator for CRU and led and assisted with a wide variety of advancements in the campus's technology use.
"I am honored and humbled to receive the 2019-20 Staff Excellence Award at CVCC," Crouse said. "I would like to thank CVCC for giving me an opportunity almost 20 years ago (and counting) to be part of an institution that truly cares about their employees and the success of their students. I accept this award on behalf of my family and friends who inspire me and push me to do better on a daily basis and on behalf of the entire Information Systems team at CVCC. Thank you all for believing in me."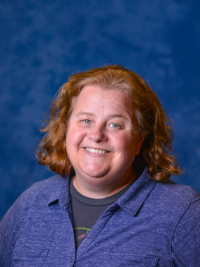 Brown is a graduate of Catawba Valley Community College, Lenoir-Rhyne University and Appalachian State University. She has served as Faculty Senate President, Professional Staff Association President and as a representative on the AEO School Instructional Council. Brown also serves our community through a number of non-profit organizations. 
In addition to her role as a Sociology and Political Science Instructor, she serves as an advisor, trip and service project planner, college transfer expert, counselor to her students, life lessons sharer and onboarding specialist for new faculty. She has served as a dedicated employee to the mission of CVCC for 16 years
"All of this has been a bit overwhelming. I'm honored," Brown said of her award. "I'm honored to call Catawba Valley Community College my home. I am so thankful to teach students in our community and help them reach their goals. It is a calling, and I do my best to serve every day."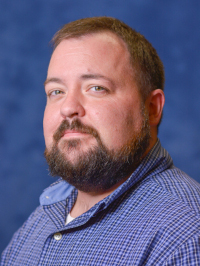 Brooks-Livingston is an Adjunct Instructor in the Department of History. He has earned two Master of Arts degrees from Appalachian State University and the University of Alabama. Brooks-Livingston earned his BA from Judson College. 
A first-generation college student, he witnessed first-hand the power of education to change a person's life. This led to his desire to pursue a career in education. Brooks-Livingston became an instructor to help students construct and realize their academic goals. He has taught at Catawba Valley Community College since 2016.
"It's an understatement to say that I am passionate about history," Brooks-Livingston said. "I own the fact that I'm the nerdiest kind of history person. I see it as a personal challenge when a student tells me on the first day of class that they don't really like history. I always hear the word 'yet' at the end of that sentence. My approach to history is to help students learn about the threads that connect events and people, which always involves finding out about the people left out of textbooks, those unsung heroes that to whom we owe so much. Connecting with our shared history is so important in helping students (and all of us) understand who we were and who we are as a community and as individuals. It is such an honor to know that my students appreciate this approach.  And hopefully, they end up admitting they might be fans of history after all."
Finalists for the Staff Excellence Award included Kim Kelley, Administrative Assistant, School of Academics and Educational Opportunity; Sarah McBride, Career and College Promise (CCP) Administrator; Kimberley Propst, Apprenticeship Coordinator and Career Coach; and Athena Smith, Director of Educational Technologies.
The four finalists for the Excellence in Teaching Awarded included Kimberly Holman, Director of Surgical Technology; Lorraine Swagger, professor, Psychology department; Emily Whiteley, department head, Biology; and Jeremy Wilson, Criminal Justice Instructor.
# # #