DeLee Earns Doctorate
Brenda DeLee, Director of E-learning Design and Quality Matters Coordinator at Catawba Valley Community College, recently earned a doctor of philosophy degree in computing technology in education at Nova Southeastern University. Her dissertation topic was "Assistive Technology Guidelines for Higher Education Disability Support Staff."
03/05/2019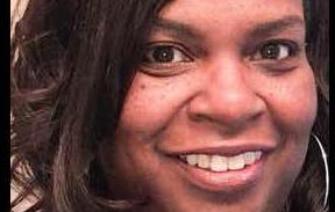 DeLee has nearly 18 years of college-level teaching experience in both online and traditional environments. She joined the Catawba Valley Community College faculty in 2006, first serving as Office Administration Instructor and Advisor before being named Business Technologies Department Head.
She previously taught at Rowan-Cabarrus Community College in Salisbury, N.C., where she served as Coordinator of Instructional Technology Training and Coordinator of Distance Education and Training.
DeLee holds an educational specialist degree in Computing Technology in Education from Nova Southeastern University, and a master's degree in Computer Resources and Information Management Systems from Webster University, Charleston, S.C. She earned a bachelor's degree in Computer Information Systems at Limestone College, Gaffney, S.C.
Her scholarly work on Academic Support Services for College Students with Disabilities was published in the "Journal of Applied Learning Technology," and she has made a number of presentations at the state and regional level.
A member of numerous professional organizations and campus based committees, she has been actively involved in Online Course Development for the NC Community College Virtual Learning Community and served on the Curriculum Improvement Process Committee for Office Administration Program. She founded and advised the first student chapter of International Association of Administrative Professionals at CVCC.
DeLee is involved in charitable organizations, including the Catawba County Breast Cancer Coalition, Susan G. Komen Board Member-Foothills Chapter, and Reach to Recovery. She resides in Maiden with her family.
# # #