Emergency Mgmt Veteran Joins CVCC Faculty
Public safety veteran Wes Lail was appointed to head the college's Emergency Management and Fire Protection Technology Associate Degrees.
05/31/2018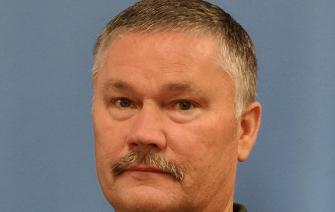 With more than 30 years of experience in emergency services, emergency management and firefighting, Lail oversees instructional delivery of the both associate degrees as well as all in-service training programs delivered to credential fire and emergency professionals.
Licensed or certified in numerous emergency services disciplines, Lail has held a wide variety of positions within the profession, including battalion chief, fire chief, hazardous material planner, emergency management director, consultant and college instructor. Lail developed the Emergency Preparedness Technology Associate Degree curriculum for the North Carolina Community College System.
He last served as Emergency Services Director of Person County, N.C, where he was responsible for overseeing 911 Communications, EMS, and Emergency Management Divisions.
Lail earned a Master of Public Administration with concentration in Emergency Management at UNC Pembroke, a bachelor's degree in Criminal Justice at Western Carolina University and an associate in applied science in Fire Protection Technology at Central Piedmont Community College.
# # #