CVCC ANNOUNCES HONORS LIST FOR FALL 2016
Catawba Valley Community College recently announced the Honors List of students for the fall 2016 semester. The following full-time students who have a grade point average of 3.5 up to 3.79 were recognized:
02/15/2017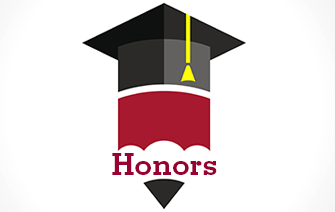 Alexander County
Victoria Rose Acord, Robyn Lynette Auton, Christopher Todd Bare, Kirsten Paige Barnes, Kelly Karolyna Bazaldua-Renteria, Anna Joellen Benfield, Susan Lynn Billington, Jacob Dalton Bouchard, Joshua Bowman, Matthew Dylan Bowman, Brian Dean Burgess, Subrea Tatiana Calhoun, Jacob Leon Carson, Tessa Danielle Charlesworth, Ariah Monea Clark, Taylor L. Daugherty, Kelsie Maria Driscoll, Sydney Dawn Fox, Bruce Allan Gragg, Aaron Christopher Gregory, Dena Michelle Griffin, Megan Elizabeth Harrington, Shawn Robert Hedrick, Zachary Christopher Hefner, Dawn Morrison Hollar, Dorothy Elizabeth Hollar, Rachel Elizabeth Hollingsworth, Mara Elizabeth Hoyle, Daxton Dray Ivosic, Dustin Melburn Jones, Alexis Deanna Lackey, Leanna Rose Lackey, Myriam Patricia Leco, Angelina Lee, Matthew Lee, Hannah Olivia Maher, Dianne Mecimore McAlpin, Jhovana Medina-Sedano, Sandra Cazares Mendoza, Carl Nathaniel Moretz, Corinne Evelyn Monroe Mudd, Brenna Leigh Nance, Kerri MacKenzie Patton, Kirsten Brooke Pierce, Eden Michelle Pinnix, Mindy Sue Pyatte, Mason Merkison Rader, Emily Jann Ritchie, Kirsten Janae Rowe, Wesley Eugene Shaver, Abigail Kristina Shook, Brandon Alan Simmers, Emily Caroline Simmons, Mark Richard Stafford, Catie Dawn Stine, Daniel Jacob Sullivan, Jessie Nicole Tallman, Abigail Trejo Medellin, Shana Lee Weaver, Lewis Wayne Whaley, Joshua Charles Wilson, Riley McClure Wilson, Pia Xiong and Sarah Rachel Yoder.
Burke County
Alisha Danielle Allen, Courtany Dawn Anderson, Jack Addison Byerly, Cameron Church, Bridgett Patrice Evans, Devon Trinity Foster, Abram Abel Gaona, Ralph William Geidel, Amy Hang, Andrew Hunter Holcombe, Grace C. Houston, Rosamaria Juan Jose, Anthony Joseph Mancini, Andrew Tyler Mann, Daniel Austin Muller, Megan Denise Ninemire, Bounchanh Angnoy Nivanh, Larry Poole, Kelcie Dawn Richardson, Jason Shane Taylor, Taylor Elizabeth Temple and Der Yang.  
Caldwell County
Alicia Dawn Barnes, Katie Marie Benfield, Rachael Elizabeth Brown, Seth Gregory Byland, David Ray Childers, Alicia Marie Cocke, Kayla Cierra Day, James Franklin George, Lacey Dawn Hopkins, Sarah Nicole Johnson, Katelyn Brooke Kincaid, Seth James Lewis, Melinda Martinez, Catherine Marie Alden Nazelrod, Paul Spencer Neal, Maggie Jude Schnur, Dylan Kay Smith, Hatteras McKenzie Stella, Victoria Danielle Stikeleather, Holly Marie Strauss, Andrew Mikenley Tilghman, Ellis Wilkinson and Jason Zaldivar.
Catawba County
Gregory Andrew Abee, Kiersten Cherelle Abernathy, Makena Leigh Abernathy, Jane Irene Abernethy, Sebastian Acosta, Lucero Adame-Aguado, Peyton Alexis Agudelo, Rida Ahmed, Zohaib Ahmed, Jacob D. Albert, Jesse Lee Alden, Adriana Alonso-Acevedo, Tabatha Ann Amesbury, Blake Devon Anderson, Kevin Josue Aragon-Zamora, Vincent Nicholas Argiro, Elyse Christine Armstrong, Eileen McGlothline Artavia, Daniel S. Avis, Erin M. Baggett, Jayne Rachel Bailes, Isabella Jayne Balatow, Jose Rodrigo Bandek-Nunez, Sarah Norris Barlow, Andrew Bryson Barringer, Robert David Beal, Amber Dawn Benfield, Laura Ann Benfield, Lindsey Marie Benfield, Daniel David Berube, Natalie Nicole Beshears, Michelle Betancourt, Noah Christopher Bolick, Amanda Carol Bolling, Christopher William Boston, Vanessa Brache, Alyssa Elaine Bridges, Ashlynn Maryanne Brock, Allison Jane Brooks, Takera Ronique Brooks, Christina Lettie Broome, Chelsea Marie Brown, Noah Alexander Brown, Jessie Gavin Bryant, Trevor Jonathan Bryant, Ciara Nicole Bullins, Cooper Evan Bumgarner, Huong Thi Calderon, Hunter Ryan Caldwell, Jacob Vernon Caldwell, Landon Ross Campbell, Kyle Eben Cansler, Lizbeth Cantera, Alejandro James Carbajal, Brooke Lauren Carnevale, Javier Carrillo, Ethan Bailee Carter, Candace Deann Cash, Andrea Catalina Castro, Carolyn Louann Cerrito, Yasmin Longinos Cesareo, Keith Chang, Jennifer Lisette Chavez, Laura Chavez, Yesenia Chavez, Michael Cherkez, Corey James Church, Carina Clemente-Martinez, Brittany Alexandria Cline, Chassidy Michelle Cline, Carl Allen Cloninger, Cedric Guy Clyburn, Serena Marie Cobb, Steven Roy Cocarelli, Courtney Gale Cochran, Erin Michelle Coffey, Grace Alexandra Collie, Alaysia Torrice Collins, Brittany Rebecca Collins, Crystin Nicole Connor, Aaron Landon Cook, Alexia Logan Cook, Billie Marie Cook, Chloe Madison Cook, Victoria Marie Cook, Alec Riley Cottrell, Luz Stephany Cox, Jerica Marki Crisp, Taylor Elaine Crooks, Ashley Nichole Cruz, Jonah Paul Cunningham, Heather Dawn Cushing, Dillon Cyle Dalrymple, Brittney Jean Danley, Brandon Grant Deal, Dallana Yarizsa Delgado, Cassidy Brooke Dennie, Abigail Leeann Denton, Meredith Paige Dillard, Jenna Dare Duncan, Preston Ward Easley, Heather Lane Eckert, Jessica Renee Eggers, Alexander Charles Ekonomon, Kortney Tyzaiah Eller, Bridgette Marie Ellis, Mya Ciera Ellis, Sean Patrick Enck, Pamela K. Ericson, Maura Delenn Estes, Jody Janelle Etheridge, Tyler Mark Faircloth, Jontae Arlen Fant, Leslie Karissa Fernandez, David Johnathon Filip, Debbie Gabison Fishe, Isaac Nephi Fleming, Laura Sugey Flores-Acevedo, Christopher Duyrant Frye, Ramsey Elizabeth Fulmer, Carson Roxanne Gantt, Carina Garcia-Cardenas, Jose Garcia-Hernandez, Daniel William Gentry, Samuel David Gentry, Kayleigh Cienna Goetz, Brittany Gomez-Herrejon, Jair Gonzalez-Cardenas, Jason Dale Goodson, Katherine Grace Gould, Samantha LeeAnn Gravley, Maria Kelsi Gray, Chelsey Renee Greene, Crystal Dawn Greene, Matthew David Greene, Johnathan Bruce Griffith, Olivia Marguerite Grise, Tyler Forest Grogan, Tanya Zulema Guerrero, Jeanette Gutierrez, Jaylee Bonnie Hale, Kaidyn Hamilton, Logan Steele Hamilton, Matthew Stephen Hamilton, Jared Daniel Hammer, Jacob Alexander Harr, Neely Harvell, Wade Hampton Headrick, Debra Lynn Hefner, Jimmy Ray Hefner, Nicole Leigh Hendershot, Savanna B. Herman, Gabrielle Bryn Hernandez, James W. Herrick, Thomas Lee Herrick, Nicholas James Hewitt, Brandi Nicole Hicks, Dylan Austin Hicks, Stephanie Ann Hicks, Alexandra Payne Hillen, Deleta Jean Hines, Magdalene Renee Hinson, Samantha Rose Hoke, William Samuel Holland, Connor Alexander Hooks, Victoria Paige Hope, Marlee Marissa Horton, Abigail Leigh Houston, Joseph Cole Houston, Erinn Marie Howard, Elizabeth Sue Hudson, Megan Raye Hudson, Katherine Elizabeth Huffman, Kayla Lashay Huffman, Nicholas Wayne Hughes, Logan Elizabeth Hundley, Carlyle Suzanne Huneycutt, Megan Olivia Icard, Andrew Igdal, Maya Regan Ikard, Gabriel Ruth Izquierdo-Box, Kali Rae Jacomine, Katya Vanessa Jimenez, Blair LeeAnn Johnson, Carla Dennise Johnson, Dylan Matthew Johnston, Abram Dalton Jones, Lara Elisabeth Jones, Bernidet Maria Kelley, Lucas M. Kelly, Emily Blake Kennedy, Michael Travis Killian, Zachary Daniel Koch, Joshua Dale Lafone, Alicia S. Lail, Justin Elijah Lail, Justin Lee Lail, Shelby Elizabeth Lail, Summer Lynn Lail, Luke Haston Laney, Bradley Phillip Langan, Tyler Adam Langford, Kimberly Dawn Lapcevich, Angelina Pahoua Lee, Chun-Si Samuel Lee, James Lee, Lance Kyle Lee, Zahira Alexa Lemus-Lemus, Shaniya Ny'asia Lester, Heather Nicole Levine, Jeremy William Lewis, Christian Ann Limbo, Macully Clint Lineberger, Shamaica Antionette Lineberger, Elizabeth Marie Logan, Steve Yeng Lor, William Harold Lowman, Erika Danielle Lowrance, Anthony Del Cid Lucero, Dylan Brian Lutz, Katherine Alexandra MacIas, Arianna Marie Mack, Patrick Cirilo Marquez, Mary Grace Martin, Sarah Elizabeth Martin, Ivette Martinez, Jesus Rigoberto Martinez-Alvarez, Joshua Thomas Mateyunas, Abbigail McKenzie Matlock, Jessica Ann Matthews, Katie Davis Mayfield, Te'lasia Zaryelle Mayfield-Surratt, Nathanael Dodge McClellan, Michelle Faye McCrary, Tracy Landis McKinney, Zachary Allen McKinney, Maura Ashton McLean, Trenton Gregory McPherson, Erin Layne Meadows, Brandon John Means, Christian Medina-Garcia, James Austin Medlin, Lizbeth Mejia-Trejo, Sergio E. Mendiola-Villegas, Yissett Alejandra Mercedes-Maria, Alex Joeseph Midgett, Brittany Nicole Mikeal, Destry Joe Miles, Amanda Noelle Miller, Angela Bader Miller, Cory David Miller, Emily Juliet Miller, Dustin W. Millsaps, Miguel A. Montoya, Hannah Rachel Morrow, Diana Beth Morton, Sarah Ashley Moses, Lamarr Marquese Moss, Rosily Pade Moua, Kyle Murdock, Tyler James Myers, Randall Scott Napier, Gabrielle Paige Neff, Ben F. Neuville, Cathy Ngoc Nguyen, Michael Christopher Nguyen, Micah Nickison, Stephanie Norris, Annie Guiton Odom, Tyler Bernard Olender, Alejandro Olivas, Alex Ortiz, Jorge Luis Pacheco, Anna Nicole Parlier, Andrew Bradley Patterson, Anna E. Patton, Hannah Lindsey Pennell, Christopher Perez, Chelsea Dannielle Perkins, Derrien Reszhan Phillips, Neena Paloma Phommahaxay, Pablo Jose Picado-Boniche, Fernanda Valeria Pichardo-Colin, Trinity Rochelle Podger, Amy Carolyn Pope, Harley Michaela Price, Evan Shuford Punch, Melia Gloria Quinteros, Erica Gray Rader, Yeisly Yocelin Ramirez-Tenjhay, Mariana Ramos, Leah Carolyn Reese, Makayla Gail Reinheardt, Erik Sarbelio Reyes-Solval, Kristen Ann Richards, Parrish Anthony Rippy, Riley Savannah Robinson, Tara Michelle Rockette, Logan Ross, William Christopher Royster, Paulie Alexandra Sales, Tamara Salmen, Stephany Sanchez, Kali Leandra Schneider, Sydney Lauren Watford Sculley, Trinity Nicole Seitz, Walter Sepulveda, Briggs Jackson Shealy, Derrick Smyth Shealy, Casey Jordan Shell, Hannah Mayes Shelton, Keith Daniel Shepherd, Betty Revonda Sherrill, Christopher Lewis Shook, Cora Marie Shook, Kevin Jabrea Shook, Jozlyn Samone Shuford, Hayley Michelle Shumate, Julia Lynn Simpson, Hailey Faith Smith, Jammie Jeleissa Smith, Amanda Taylor Smithers, Madison Claire Smithey, Bailey Nicole Smyre, John Austin Soderberg, Zachary Allen Sollid, Julia Alyssa Spencer, Hailey Anne Spidle, James Andrew Stafford, Meagan Leigh Stafford, Brendon James Stahl, Michenzy Hanna Stallings, Brandon D. Stamey, Isaac Folger Starnes, Krista Maria Stewart, Precious Jewell Stewart, Deana Marie Stinson, Madison Rose Stracener, Mason Riley Strother, Jason Michael Styers, Caitlin Paige Styles, Kalie Brooke Swartley, Katina Irene Taber, Joseph Logan Tate, Yilling Tchang, Joanna Marie Teague, Vicky Jannette Tehandon, Melissa Marie Tester, Keng Thao, Annette Adele Thomas, Tara Leighanne Thomas, Christian Torres-Trujillo, Sarah Frances Vaccarella, Kendrew Tou Vang, Martia J. Vang, Mina Vue Vang, Chris Michael Vanhoose, Taylor Brooke Vanstory, Josephine Abbigale Vasiu, Tabita Corina Vasiu, Allison Riley Venable, Tina Vue, Richard Eric Wagner, Peter Lawrence Walsh, Regan Bryana Watters, Nicole Cuomo Watts, Ambur Rose Weikle, Ahren Bain Weinrich, Elizabeth Yancey Welch, Vickie Louise Whisnant, Kimberly Stryker White, Daniel Curtis Whitener, Justin Ray Wiley, Dalton Eugene Williams, Jessica Danielle Williams, Logan Caswell Williams, Connor Thomas Wilson, Natasha Orders Wilson, Porschia Cherelle Wimbush, Carlee Faith Wiswall, Joshua Woodall, Chai Xiong, Joagia Xiong, Toulong Xiong, Yang Pao Xiong, Ying Xiong, Benjamin John Yandle, Aerial Gno Xong Yang, Choua Yang, Eric Yang, Kurt Yang, Kyle Keng Yang, Leng Yang, Menchia Vince Yang, Nou Chee Yang, Rebekah Mairci Yang, Marcus Allen Young, Alexander Carl Yount, Genesis Noemi Zavala and Kevin Zhang.
Gaston County
Madison Kristine Ball, Jacob Avander Broach, Buffy Kay Dover, Micah Lacey Fitzpatrick, Melissa Nicole Hardee, Sarah Nicole Kinney, Careta Martin, Nikkyana D. McCaskill, Kristopher Austin Nixon, Lindsay Christine Rogers and Autumn Dawn Walker. 
Iredell County
Kylie Cadence Andersen, Danielle Brooke Carson, Krystal Watkins Dyer, Desirae M. Hutchcraft, Camille Marie Kershner, Stefanie Vasco Labozzetta, Teri Lyn Parrish-Landsem, Michael Williams and Samantha Sue Willis.
Lincoln County
Tabitha Rae Anderson, Cassidy O'Neal Beal, Katrina Ilene Beal, Josh Adam Brooker, Trevor Alan Drennen, Jacob Israel Dunford, Britny Elmore, Trenton Cole Holland, Brianna Rae Huffman, Gina Varalli Johnson, Juanito Florendo Lomboy, Janet Lopez, James Cullen McDowell, Carla Elizabeth McLaughlin, Janna Ryan Mills, Emily Michelle Mock, Christian Nicholas Morgan, Kaycee Anora Munday, Kevin Guillermo Orias-Loria, Sandra Lindsay Parker, Brett Riley Potter, John David Propst, Jessica Marie Reed, Jason Craig Rhoney, Jami Rae Russo, Sylvester Allen Stroud and Johnathan Edward Weber.
Students from other areas achieving Honors for spring 2016 include Trevor Corbin Watt, Buncombe County; William Liles Neal, Cabarrus County; Cheryl Rana Newell, Cassie Jana Sailors and Makayela Elizabeth Spurling, Cleveland County; Tomas J. Goco and Avery Jonathan Jackson, Forsyth County; Sadie Jesslyn Outhouse, Franklin County; Amber Gladden, Guilford County; Savannah Taylor Addison, Harnett County; Tiajanae Shaiere Carlos and Scott Grayson Kuitems, Mecklenburg County; Amy Carolyn Estep, Emily Elizabeth Rowe and Denny Roger Triche, Rowan County; Shannon Taylor Edwards, Rutherford County; David Adrian-Hyde Graves, Union County; Tyler Nigro, Watauga County; and Bradley Hauser Dzeskewicz, Yadkin County.
# # #