Spring 2017 Honors ADDENDUM
A number of Catawba Valley Community College students who achieved Honors this spring were inadvertently omitted in prior recognition. The following students achieved a grade point average 3.5 up to 3.79:
07/11/2017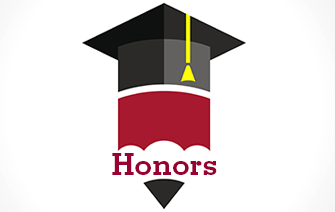 Alexander County
Anna Joellen Benfield, Justin A. Deal, Kaley Grace Farley, Jeremy Shay Fox, Sarah Elise Herman, Joshua Ryan Lafone, Eden Michelle Pinnix, Emilio Alvaro Reid, Leah Brooke Reynolds, Luke Avery Robinette, Kirsten Janae Rowe, Wesley Eugene Shaver, Shaina Haven Walker and Chanler Jacob Watts.
Burke County
Lyndsay Marie Burgess, Trever Scott Lance and Jason Michael Singleton.
Caldwell County
John Cotter Bruckmann and Daphne Grace McClellan.
Catawba County
Derek Darren Aceituno, Jacob D. Albert, Debbie J. Badillo, Brittany I. Balis, Steven Tyler Barrymore, William McKinley Beam, Maurtice Kristopher Bennett, Cynthia Dawn Benson, Nancy M. Borowski, Brooklyn Elizabeth Bridges, Allison Jane Brooks, Camryn Victoria Broughton, Cooper Evan Bumgarner, Marissa Lachelle Bumgarner, Jaylan T Burke, Ethan James Canino, Kyle Eben Cansler, Ethan Bailee Carter, Sunny N. Chang, Alondra Jamile Chavez, Christina Ann Chriscoe, Jacob Dakota Church, Erin Michelle Coffey, Brandon Scott Conner, Mikaela Colleen Cooke, Brittney Jean Danley, Judy Marie DeWitt, Alexandria Marie Dickerson, Kaitlin E. Disharoon, McKinzie Nicole Feimster, Dominique Picazo Feliciano, Klaudia Yin Feng, Laura Sugey Flores-Acevedo, Camryn Michaela Gantt, Daniel William Gentry, Samuel David Gentry, Pavel Ghenov, Landon Elizabeth Gimblet, Jonathan T. Glazebrooks, Kayleigh Cienna Goetz, Alexandria Nicole Hall, Maria Lusia Hall, Marvin Kyle Hamrick, Jessica Corea Hefner, Kristy Faye Helms, Tempest Iishea Hendricks, Brandi Nicole Hicks, Randy Kyle Holmes, Abigail Leigh Houston, Alexandra Victoria Jackson, Jillian Lee Jeffries, Lisette Angela Jimenez, Cassidy Nicole Johnson, Kameron Lee Wayne Jones, Ryan Kiefer, Samantha Kiefer, Summer Lynn Lail, Abby Brianne Laney, Katie Brooke Lavelle, MacKenzie Gao-Su Lee, Jordan Serena Leotta, Kaylee Hoke Lineberger, Rita Marie London, Akeshia Lavette Mack, Devin Chase Martin, Ivette Martinez, Abbigail McKenzie Matlock, Joe Mack McCorkle, Melissa Ann McHenry, Aleasia Teo-Shae McQueary, Laura Lesly Mendoza-Lagunas, Dorothy Marie Naidas, Gabrielle Paige Neff, Cody Grey Newton, Stephanie Norris, Hannah Marie O'Brien, Alejandro Olivas, Olivia Claire Owens, Vincent Alexander Perdew, Kailah Marie Potter, Karen Sue Propst, Erica Gray Rader, James Steven Rice, Miranda Elaine Robinson, Gina R. Schaefer, Thomas James Seagle, Robert Allen Sharpe, Megan Elisabeth Shaw, Ani-Yah Marie Shead, Hannah Leigh Shook, Madison McKinley Shook, Elijah Tate Smith, Michael John Smith-Altizer, Zachary Allen Sollid, Allison Leigh Stamey, Teresa Ellis Starkey, Mason Riley Strother, Alexis Bailey Travis, Haydee Trejo, Josephine Abbigale Vasiu, Hailee Elizabeth Waldon, Alexander Michael Webb, Kevin Chinou Xiong, Cho Yang and Ryan Edward Yount.
Iredell County
Melissa Rae Aldrich, Christopher Dean Boger, Naquita Gregory, Brandy Lea Holland, Abigail Eileen Merritt, Rachel Lynn Toms and Miles Joel Walcott.
Lincoln County
Nicholas Glenn Gunter, Alexandria Martin, and Carla Elizabeth McLaughlin.
Other students from outside the Catawba Valley include Katlyn Ruth Newton of Cleveland County; Malinda Hunt and Careta Martin of Gaston County; Paige Emma Fyans of Moore County; Zachary Chase Beane and Kristi Ann Gowan-Fisher of Wilkes County.
 
# # #