Spring 2017 Honors
Catawba Valley Community College recently announced the Honors List of students for the spring 2017 semester. The following full-time students who have a grade point average of 3.5 up to 3.79 were recognized:
06/21/2017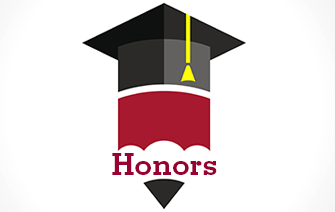 Alexander County
Kelly Karolyna Bazaldua-Renteria, Izabella Yasmin Botello, Mary Ruth Bott-Good, Matthew Dylan Bowman, Subrea Tatiana Calhoun, Orry Gwyn Carriere, Aaron L. Childers, Cheyenne Dawn Chumley, Makayla Emeline Cline, Amber Joy Downs, Ethan Michael Eckard, Benjamin Gomez-Mendez, Hayley Noelle Green, Allison Amanda Hager, Janet Ann Harriman, Katelyn Marie Hearn, Dorothy Elizabeth Hollar, Woodrow Ethan Honosky, Leanna Rose Lackey, Jonathon Lucas Leflore, Jasmine Leanna Lemus, Austin Trevor Mace, Austin Lee Miller, Tiffany Ann Moose, Jay Dakota Nance, Rebecca Ou, Kerri MacKenzie Patton, Curtis Stewart Payne, Abigail Ruth Perrin, Mason Merkison Rader, Isabel Leonor Reid, Sheila Diane Ritchie, Catie Dawn Stine, Daniel Jacob Sullivan, Angel Lynn Teague, Shana Lee Weaver, Bryant Kelly Wicker, Laura Nicole Wilkinson, and Pia Xiong.

 
Burke County
Courtany Dawn Anderson, Jessica Nicole Benfield, Lasonya Lorraine Bennett, Terry Dakota Bryant, Jack Addison Byerly, Holly Nicole Conley, Linda K. Cossey, Cameron Isaac Eggers, Cameron Blake Estrella, Cristina Jimenez Francisco, Michael Dylan Hicks, Grace C. Houston, Kyle Howard, Sharon Nicole Lockard, Jennifer Stroupe Parton, Zachary Joe Sparks, Jason Shane Taylor, Audrey Renee Travis, and Ka Bou Xiong.
 

Caldwell County
Abdulmalik A. Ahmed, Katie Marie Benfield, Seth Gregory Byland, Garrett Franklin Grogan, Erika Lynn Hernandez, Alyson Hunter Hildebran, Cori Rae Johnson, Ansley Nichole Keller, Daniel Adrian Marhao, Maggie Jude Schnur, Madison Nicole Setzer, Heather Bradshaw Spears, Erik Scott Story, Holly Marie Strauss, Carl James Teague, Jeanette Annas Walker, and April T. Winkler.
 

Catawba County
Gregory Andrew Abee, Kyle Edward Abee, Shannon Marie Abraham, Zohaib Ahmed, Yocelyn Almanza-Figueroa, Adriana Alonso-Acevedo, Mitchell Scott Anderson, Kevin Josue Aragon-Zamora, Miguel Araujo, Joanny Arias, Brooke Allynn Armstrong, Elyse Christine Armstrong, Eileen McGlothline Artavia, Tania Guadalupe Austin, Daniel S. Avis, Hannah Nichole Bailey, Tristen Emily-Michelle Bailey, Gabriel Ryan Baker, Vanessa Isabel Ballabeni, Kashin Latya Barber, Richard Scott Beatty, Thomas Martin Beaty, Hayley Nicole Bender, Christopher Ernst Bielenberg, Caitlin M. Blackburn, Kala Nebraska Boldon, Michelle Dawn Bolick, Noah Christopher Bolick, Anthony Scott Boston, Aimee Boutchard, Cody Adam Bowers, Ashlynn Maryanne Brock, Justin Matthew Broggi, Amanda Marie Brown, Noah Alexander Brown, Jonathan Luke Bruce, Jordan Kate Bumgarner, Hollie A. Burkey, Derek Joshua Bush, Madison Leigh Butler, Huong Thi Calderon, Madison Haley Callahan, Landon Ross Campbell, Chastity Nacole Canipe, Cary Annzella Carpenter, Jessica Nguyen Carson, Phillip Alan Carter, Justin W. Casteel, Jenna Nicole Chapman, Michael Cherkez, Corey James Church, Abigail Cynchoia Clontz, Serena Marie Cobb, Lisa Michelle Coffey, Grace Alexandra Collie, Marcus Dont'a Conner, Aaron Landon Cook, Alexia Logan Cook, Patima Corona-Mendez, Rosie Corona-Mendez, Alec Riley Cottrell, Liam Ishmael Crider, Toni Ann Cristiani, Shauna Lynn Cruz, Jonah Paul Cunningham, Heather Dawn Cushing, Dillon Cyle Dalrymple, Emma Olivia Paige Duckwitz, Barbara Jean Earle, Tiffany Theresa Marie Easter-Coley, Jessica Renee Eggers, Rachel Samantha Engelmann, Ashley Elizabeth Fairley, Mark Allen Fisher, Sandra Jeanette Flores, Mark Ellis Foust, Erin Frazier, Adam Taylor Fredell, Abigail Renee Frye, Carina Garcia-Cardenas, Cynthia Cheyenne Gibbs, Keona Reshanea Gibbs, McBarrett Steven Good, Brian Alden Goodemote, Ansley Jordan Gorski, Samantha LeeAnn Gravley, Chelsey Renee Greene, Crystal Dawn Greene, Emma Katherine Hamilton, Kaidyn Hamilton, Matthew Stephen Hamilton, Fletcher Fraer Hamlin, Brittani Nicole Hammond, Jonathon Andrew Harrington, Caleb Bradley Haynes, Wade Hampton Headrick, Cody Annette Hensley, Anekah Brielle Henson, Anderson Lee Henze, Savanna B. Herman, Nancy Hernandez, William Samuel Holland, Donovan Austay Hopper, Marlee Marissa Horton, James Edward Hovis, Jacob Seth Huffman, John Wyatt Huffman, Judge Thomas Huffman, Addison Dale Hunt, Alexis Nichole Hunt, Rachel Lynn Hyler, Brenda Ibarra, Rafael Fernando Ibarra-Orozco, Dylan Cole Jackson, Blair LeeAnn Johnson, Christopher S. Johnson, Rachel Marie Jones, Emily Blake Kennedy, Glory Khang, Jory Neng Khang, Michael Travis Killian, Dana Lynn Kirkland, Justin Thomas Koch, Zachary Daniel Koch, Branden Nicholas Kowalyszyn, Sarah Elizabeth Kulcsar, Alexis Moriah Lail, Hannah Dawn Lail, Jacob Blake Lail, Kayla Dawn Lail, Sherlyn Larios de Jesus, Alexandra Marie Laurent, Michael Layza, Travis Arron Leasure, Chun-Si Samuel Lee, Lou Keng Lee, Tong Lee, Llovana Lemus-Aguilar, Michelle Lemus-Vargas, Kristina N. Little, Bobby Toubee Lo, Jim Lo, Jaymes Thomas Lopes, Alma Yaritssa Lopez, Bianca Itzel Lopez-Elias, Leonardo Lopez-Trejo, Kong Lor, Muachi Alex Lor, Serina Lor, Shiana Mia Yia Lor, Lauren Brooke Lowman, Anthony Del Cid Lucero, Jessica Thuy Duong Luong, Dylan Brian Lutz, Jayscha Pillar Lynch, Noah Edward Madden, Nicolas Marin, Brandon Marino Marquez, Mary Grace Martin, Daniel Martinez, Stephanie Martinez, Darren Eugene Matthews, Jessica Ann Matthews, Matthew A. Maulding, John Lee McAuley, Michelle Faye McCrary, Taelor Simone McGlone, Rebecca Ann McSwain, James Austin Medlin, Lizbeth Mejia-Trejo, Claudine Miranda, Savannah Shea Mitchell, Laura Jeanette Montgomery, Miguel A. Montoya, Leslie White Mooney, Rebekah Paige Mooney, Duran Junior Morrison, Diana Beth Morton, Lamarr Marquese Moss, Filip Mura, Jared Alexander Murphy, Morgan Emily Murphy, Cathy Ngoc Nguyen, Alex Ortiz, Ethan Jared Parker, Kaley Cheyenne Parker, Anna Nicole Parlier, Andrew Bradley Patterson, Gabriella Maria Pavon, Taylor Rae Payne, Hailey Lynne Pearce, Edgar Daniel Pedraza-Pina, Daisy Pena-Rivera, Chelsea Dannielle Perkins, Destinie P. Piskura, Sean Christopher Pittman, Trinity Rochelle Podger, Bailey Harrell Pope, Nicholas Coburn Pope, Nicholas Kyle Proctor, Emmaley Lauren Propst, Yeisly Yocelin Ramirez-Tenjhay, Brittany Lashay Ramseur, Spencer Thomas Ramseur, Mauricio Andres Rebellon-Teran, Avery Nolan Reece, Ninive M. Reyes, Erik Sarbelio Reyes-Solval, Madison Laurel Reynolds, Oriel C. Rhinehardt, Crystal Abigail Roark, Jairo Robles, Alexis Michelle Rodriguez, Melissa Yancey Rose, Dylan Nathaniel Roten, Nolan Reese Rudisill, Krystin Anne Ruggiero, Kaitlyn Alexis Sain, Stephany Sanchez, Julie Isabelle Sandel, Magdalena Santoyo-Luna, Allyson Diane Schloesser, Joseph Anthony Seabra, Camryn Brooke Sexton, Cora Marie Shook, Christy Leigh Short, Jozlyn Samone Shuford, Hayley Michelle Shumate, Samuel Alexander Sigmon, Souvira Simalayvong, Zachary T. Sipe, Madison Mae Smith, Madalyn Elaine Smyre, Mercedes Skye Songer, Alexandra Marie Soto, Abbey Christine Sronce, James Andrew Stafford, Cody Austin Stallings, Megan Ashley Stansell, Nicolette Elise Steelman, Colleen Elizabeth Steinle, Kayla Marie Stewart, Valerie Hope Stiltner, Troy Thomas Storti, Kaylyn Elizabeth Surratt, Emma Grace Szalay, Candace Michelle Teague, Cinselaila Amala Thammavongsa, Cristy Thao, Cesar Torres-Trujillo, Breanna Sierra Trull, John William Turney, Robert James Tutherow, William Michael Van Velsor, Kendrew Tou Vang, Kristen Gaosee Vang, Lee Vang, Mai Pa Ia Vang, Maiha Vang, Maili Vang, Martia J. Vang, Nancy P. Vang, Tou Frankie Vang, Chris Michael Vanhoose, James Wyatt Vannatter, Taylor Brooke Vanstory, Avilene Vasquez, Richard Eric Wagner, Peter Lawrence Walsh, Annie Mattea Walshak, Justin Travis Weinrich, Kyndall Page Wells, Steven Seavy West, Briana Lynn Wheeler, Jacob Matthew Whitt, Madison Paige Wilkinson, Jacob Paul Williams, Kristin Coffey Williams, Zedrick Michael Williams, Autumn Michelle Wilson, Hunter Lee Wilson, Kristie Ellen Wilson, Toney Sinclair Wimbush, Eric Trent Wood, Tristan Norman Workman, Ashlyn Brooke Wright, LiChia Xiong, Maria Belen Xiong, Toulong Xiong, Ying Xiong, Benjamin John Yandle, Aerial Gno Xong Yang, Leng Yang, Meanttobe K. Yang, Song Pao Kenneth Yang, Tony P. Yang, Yasmine Gao Cua Yang, YingPao Keith Yang, Hannah Grace Yeomans, Sarah Beth Yost, Leslie Zavala, and Kevin Zhang.

Iredell County
Kylie Cadence Andersen, Kayla Mae Brown, Kayla M. Debich, Robert Fruchey, Charley Elizabeth George, Morgan Leigh Hellard, Timothy Allen Kuhblank, Cynthia Vanessa Lainez, Valerie Lord, Mauricio Magin Navarro-Grajales, Austin Wesley Rummage, Christopher Joe Shoemaker, Ty-Rah S. Turner, Kyndal Nicole Wood, and Tom Yang.
 

Lincoln County
Rhett Walker Barlowe, Cassidy O'Neal Beal, Katrina Ilene Beal, Keri Tyer Branch, Augustin Calderon, Kyleigh Anna Caldwell, Deisy Chavez, James Lonnie Hayden, Laura Ann Hernandez, David Holt Huffines, Brianna Rae Huffman, Chandler Brian Jenkins, Kyle Chyene Kistler, Kaycee Anora Munday, Isabella Caterina Natoli, Jason Craig Rhoney, Sydney Nicole Rice, David Kelvin Rikard, Markus Johannes Rumswinkel, Kasie Lynn Sebastian, Sylvester Allen Stroud, Dylan James Warner, Johnathan Edward Weber, Hannah Wolfe, and Dustyn James Wright.
 
Students from other areas achieving Honors for spring 2017 include Derric William Stone, Alamance County; Dylan Thomas McMahan, Chatham County; Mark Dougles Hudson, Kayla Roxanne Hull, Kelsey Amanda Parker, Makayela Elizabeth Spurling and Brian Thomas Witten, Cleveland County; Tomas J. Goco, Forsyth County; Hanna Brooke Gee and Seth Mack Lynch, Gaston County; Ashly Ray Stocks, Guilford County; Robert Jared Rogers, Madison County; Tiajanae Shaiere Carlos, Kalonji Baako Olu Jegede-Roberts, Scott Grayson Kuitems and Dewanshi Jitendra Patel, Mecklenburg County. 
# # #