Substance Abuse Workshop Set for March 24
Due to the alarming increase in substance abuse in the area, Catawba Valley Community College, in Hickory, will host "Understanding Substance Abuse and Addiction: A Conference to Promote Awareness and Understanding" Sat., March 24, 8:30 a.m. to 3 p.m. in the college's Tarlton Complex.
03/24/2018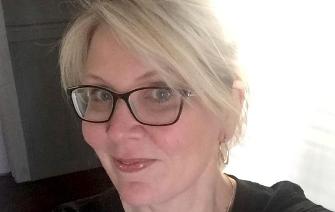 Designed for educators, counselors and employers 18 years of age or older, the conference features experts on understanding, preventing and recovering from addiction in adults, infants and adolescents. Teachers and counselors who attend may apply for credits toward their professional certificates by attending. The conference is also open to the public, especially those whose lives have been impacted by substance abuse.
Licensed clinical addiction specialist Joanna Linn, PhD is the keynote speaker. She shares her passion for cultivating change in substance abuse treatment and developing compassionate professionals through knowledge and connection. She has worked in an opioid addiction treatment center, a Level I trauma hospital unit, and outpatient mental health agencies. She has also conducted trainings for more than a decade on topics including co-occurring disorders, professional resiliency, and the ethics of cultural competency.
Dr. Linn completed her master's degree in counseling at Wake Forest University and received a doctorate in counseling and counselor education from the University of North Carolina at Charlotte. She serves as an instructor in the Human Services Technology program at Guilford Technical Community College in Greensboro.
Other conference speakers include law enforcement, medical and legal professionals, and substance abuse counselors and experts.
The conference is funded by a grant from the Catawba Valley Community Foundation, an affiliate of the North Carolina Community Foundation.
If you have a disability and need accommodations, please contact CVCC's Counselor for Students with Disabilities at 828-327-7000, ext. 4222 or at accommodations@cvcc.edu at least 72 hours in advance to allow time to arrange the services.
Lunch is included, and the workshop is free of charge. However, registration is required.
Teachers and counselors seeking to obtain credits toward their professional certificates, should register at: https://www.eventbrite.com/e/understanding-substance-abuse-conference-tickets-41881724365.
 
Contact Cheri Toney at ctoney@cvcc.edu or 828-327-7000, ext. 4320 for additional information.
# # #