Alumni Profiles
Alumni Profiles - Our Alumni do great things.
Michael Brown
Advertising and Graphic Design 2011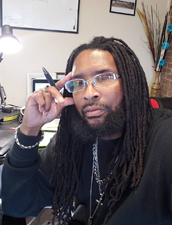 Michael served four years in the Navy, including a stint in Desert Storm. Six years out, the single father of two was working two jobs and was diagnosed with sarcoidosis. The disease left him blind in his left eye and ultimately resulted in being declared disabled. Doctors gave him six months to live.
 
Yet he persisted. He'd always wanted a college degree, just like his mother, who was also a single parent. She held two master's degrees, and he knew if she could do it, he could. Enrolling in CVCC's Advertising and Graphic Design associate degree program, Michael became active inside and outside class. He took a leading role in developing the college's first Minority Males on the Move student group. He did so acknowledging the vital role that good guidance plays in the lives of all men of all races and ethnicities.
A freelance designer since graduation, Michael officially established Elect Graphics and Photography, LLC, in 2017. He develops promotional materials for print and web and does studio and drone photography. And about that "six months to live," well.
Angela Chapman
Catawba Valley Community College Associate in Arts 1987
Appalachian State University Bachelor of Science Commercial Art 1990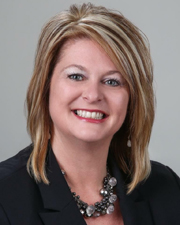 Angela is among the first students who completed an official "college transfer" degree at CVCC before transferring to Appalachian State. She is also the first person in her family to earn a college degree.
Starting at CVCC gave her a great educational foundation, allowing her to complete her core classes, gain maturity and work part-time to save money in the process. She recalls the encouragement and confidence her instructors gave along the way, somehow managing to make her enjoy some subjects. Cookouts, archery and bowling with friends—several that she still sees in Hickory today—created lasting memories.
She served as executive director of the Hickory Foundation YMCA for five years. Today, she is the Physician Relations Manager at Frye Regional Medical Center. She credits much of her success as a businesswoman to learning soft skills, such as networking, public speaking and relationship building.
Nicolas Dyson
Catawba Valley Community College Associate in Arts 2014
Liberty University Bachelor of Business Administration 2017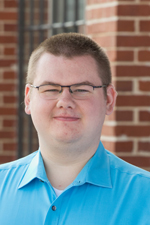 How do you find out what you want to be when we grow up? For Nick, it was his CVCC experience. He'd always been interested in computers and did well in those classes. But he discovered he didn't truly enjoy them. So he explored different subjects, like communications and business classes where he excelled and found his passion.
Those "exploration" classes were a springboard for opportunities in student leadership groups and SkillsUSA public speaking competitions. Those experiences, in particular, have served him well career wise.
"It's the engagement opportunities that many people don't realize exist at a community college. There's a real sense of community."
Matthew Fisher
Catawba Valley Community College Computer Engineering Technology 2010
Electronics Engineering Technology 2010, Associate in Science 2014
North Carolina State University Bachelor of Science Electrical Engineering 2016
North Carolina State University Bachelor of Science Computer Engineering 2017
North Carolina State University Master of Science Electrical Engineering, Applied Electromagnetics 2017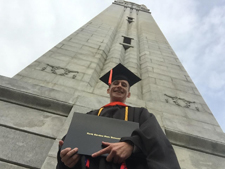 Matthew had a dream to walk across the stage at North Carolina State University to receive his Master's in Electrical Engineering. Like some high school graduates though, he wasn't quite ready for university.
 
After graduating high school in 2005, he knew from the beginning much work was needed to raise his academic performance to match that of his goals. Taking advantage of the low teacher-to-student ratios at CVCC and the tutoring center, he honed his mathematical, analytical, and troubleshooting skills. While building a solid academic foundation at CVCC, he also worked part time to pay for college, one semester at a time. In 2017 his dream came true when he earned his Master's in Electrical Engineering with a concentration in Applied Electromagnetics. He now works in the defense and space industry at Northrop Grumman as a Principal RFIC/MMIC Design Engineer.
 
"CVCC provided the tools needed to obtain my goals both at NCSU and my career. I am eternally grateful for the passionate CVCC staff who continue to provide a competitive and well-rounded educational environment."
Yaidee Fox
Catawba Valley Community College - Transfer Studies
Mountain State University Bachelor of Science Organizational Leadership 2012
Villanova University Master in Public Administration 2015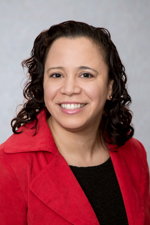 Initially, Yaidee pursued her interest in computer game design at CVCC. A job opportunity as a traveling IT help desk manager shifted her student status to part-time. When the company closed, she came across an opportunity to work for the City of Hickory where she found her passion for working in local government.
Over the next 16 years, she added parenthood to her many "hats," all while pursuing her college education to earn both a bachelor's and master's degree. She has had multiple roles and titles with the City of Hickory. One of the most satisfying projects was an economic redevelopment plan that helped the city win a $40 million bond referendum. She serves as Assistant to the City Manager and has direct supervision over multiple divisions and projects.
It is her passion to see the community thrive and love of service that she finds most enjoyable about her job.
Cassaundra Hefner
Catawba Valley Community College Associate Degree Nursing 1998
University of North Carolina Greensboro Bachelor of Nursing 2004
Winston Salem Stat University Master of Nurse Practitioner 2008
Gardner-Webb University Doctorate of Nursing Practice 2012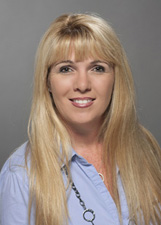 Cassaundra is a living, breathing example of "where there's a will, there's a way." A high school dropout at 16, she was married, pregnant and separated by 19. Wise beyond her years, she knew that everyone struggles. It's how you respond to the critics who say "it can't be done" that shapes your success.
Determined to overcome humble beginnings, she enrolled in CVCC's high school equivalency program and then nursing program. In the first year of nursing school, an instructor encouraged Cassaundra to become involved in the student nursing association. That experience fueled her growth, personally, academically and professionally.
Cassaundra progressed through various leadership roles in nursing and professional associations. Her resume features a long list of academic credentials, including Doctorate of Nursing Practice. And she's quick to credit her community college experience for giving her a great start: "Had I not attended community college, no one would have discovered that part of me that wanted to lead."
Kevin Lyford
Catawba Valley Community College Associate in Science Computer Science 2004
University of North Carolina at Charlotte Bachelor of Arts 2007
Catawba Valley Community College Emergency Medical Science Associate Degree 2011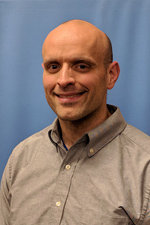 Kevin earned his first CVCC degree in computer science. But after transferring to UNC-Charlotte to major in it, he discovered he didn't love it. So, he switched gears to linguistics with a focus on the Russian language. He even spent a year abroad studying there. Just as he was wrapping up his bachelor's degree, the economy tanked and his career prospects took a nose dive.
Not to be discouraged, Kevin re-examined his options and rediscovered his interest in the health care field. When he learned that all paramedic students were employed at graduation, it sealed the deal for his re-entry to CVCC where he earned his paramedic credentials.
He spent several years working for Catawba County EMS when he was offered a teaching position with CVCC's Emergency Medical Science program. Kevin was recently promoted to program director.
Monique A. Presson
Catawba Valley Community College Associate in Applied Science 2011
Appalachian State University Bachelor in Social Work 2012 Magna Cum Laude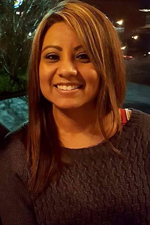 How many times do you try before things "click?" Stepping in and out of college three times at CVCC between jobs as a single parent to two children, three was the magic number for Monique. During that third and final stint, she learned about a social work bachelor's program that ASU taught in the Morganton area. Making up for lost time, she attended both colleges simultaneously. Just three days after earning her bachelor's—with honors—she was hired by Caldwell County Department of Social Services. Her first job was as a child protective services investigator/assessor. She now serves as a foster care social worker.
Yes, there have been a lot of challenges throughout her journey. But she wouldn't trade any of it for the difference she is making in others' lives.
Anquinett Burnett
Catawba Valley Community College Associate in Fine Arts 2006
Appalachian State University Bachelor of Social Work 2009
Montreat College Master's Degree in Mental Health Counseling 2017
Licensed Professional Counselor Associate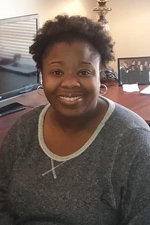 At age 24, Anquinett was working at a daycare, struggling solo to support her 3-year-old son, when it struck her: "Nope. Not doing this anymore." Utilizing educational benefits available to children of US veterans, she juggled a full-time class schedule and parenting. Her son, watching his mother do homework at night, would plead with her to "ask your teacher if you can come home before sunset."
Eventually, with the gentle encouragement of several of her instructors, she re-discovered her lifelong dream of becoming a counselor. After earning her associate degree, she enrolled in a social work program through Appalachian State University's Center on CVCC's East Campus and then a master's degree in counseling. Anquinett opened Broken Arrow Counseling in Lenoir last fall.
Ryan Carroll
Catawba Valley Community College E-Commerce Associate in Applied Science 2003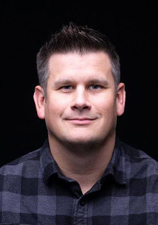 Ryan started his career in healthcare as the director of technology for a national nursing risk management consultancy. For the past eight years, he has been the founder and managing partner of Full Metal Chicken in Hickory. FMC is a full blown creative agency that partners with companies that are ready to be different and "free-range" with brand strategy, web development, search, social, content and visual. Recently his agency launched a commercial photography, videography and aerial studio called Full Metal Visual. He is also involved in several entrepreneurial ventures in the skincare and active sports industries.
Ryan has worked with everything from Fortune 500 brands to mom and pop shops. His and the agency's work has been featured worldwide.
Bernadette Moss
Catawba Valley Community College Associate in Arts 2007
Lenoir-Rhyne University Bachelor of Science 2014
Appalachian State University Bachelor of Science Health Promotion 2018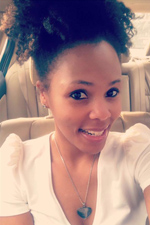 Bernadette's journey at CVCC started with the GED program. A high school drop out with a young son, she had many doubts and insecurities. However, the staff gave her the tools she needed and pointed her in the right direction to continue with a college education. CVCC was the perfect stepping stone and gave her the confidence she needed to pursue her four-year degree.
Trying out different fields to see what she wanted to be when she grew up, she discovered a passion for community health and wellness. She now serves as a prevention program coordinator for Carolinas CARE Partnership in Charlotte.
Her education took a bit longer because she was a non-traditional student, working full or part time. But her three children now have a mother they can admire.
"I can't believe how much I've evolved as a person. Without CVCC as my foundation, I don't know where I'd be," says Bernadette.
Kelly Poovey
Catawba Valley Community College Associate in Applied Science-Information Systems 2003
Catawba Valley Community College Associate in Nursing 2006
Appalachian State University Bachelor in Nursing 2010
Western Carolina University Master in Nurse Anesthesia 2013
Initially, life and work went as planned for Kelly. Little did he realize his career path would take a turn. Right out of high school, he went to work in a family-owned textile business. Working his way up to department manager, he supervised 60 employees on four shifts, establishing a comfortable lifestyle for him and his family. Still, it was never work he truly enjoyed. As the industry changed and struggled to adapt to a new global trade dynamic, he realized his chosen career was at risk.
Realizing the need to improve his tech skills as the factory attempted to convert to the digital age, he discovered an interest in technology. He completed an associate degree at CVCC in 2003 just as the dot-com bubble burst. Not to be defeated, Kelly looked to healthcare, and specifically nursing, a profession not likely to fade. While completing nursing training in the hospital operating room environment, he learned about nurse anesthetists. And, he noticed how much they loved their work.
After starting his first nursing job at Catawba Valley Medical Center, he began working on his bachelor's in nursing and later a master's in nurse anesthesia, graduating in 2013. Kelly loves his job and is content to do it until he retires.
Nicole W. Withers
Catawba Valley Community College Associate Degree in Business Administration 2009
Cornell University Bachelor in Industrial and Labor Relations 2011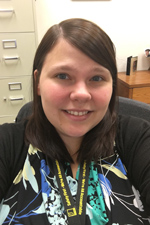 Doubters might say you can't get there from here. As in community college graduates don't make it to Ivy League colleges. Not so for Nicole, who early in her CVCC journey set her sights high.
She first thought she wanted to be a teacher. But after that first transformational semester, her trajectory directed her toward industrial labor relations. "I probably would never have applied to an Ivy League school had I not learned so much about myself and my interests at CVCC," Nicole says. And she got lots of support and encouragement from her CVCC instructors.
With the confidence she gained, she was accepted at Cornell and even did a semester abroad exchange program at the University of Warwick. Today, she is a human resources District Generalist with Goodwill Industries of NWNC serving the Hickory and Statesville area.
Porschia Wimbush
Catawba Valley Community College Cosmetology Diploma 2014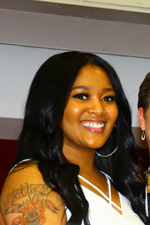 Skeptics could not dissuade Porschia from pursuing her dreams. Two years into a job that did not challenge her, she took a leap of faith and enrolled in the cosmetology program. Her lifelong talent for hair styling blossomed. She won the state championship in Cosmetology at the SkillsUSA competition and second in the national, which gave her a newfound sense of accomplishment.
Honing her skills the next two years, she began to develop a client following, many who jokingly declared they "Got Porschd." With guidance from CVCC's Small Business Center, her talent and determination ultimately led to opening her own "Get Porschd (GPS) Salon" in Hickory just two years after graduating. She developed her own hair line, Gliterrati Hair Collection, and is a frequent guest lecturer in cosmetology classes. In 2018, she was named one of three college Distinguished Alumni.