Business Leader Workshops
Business Leader Workshops
On-line Workshops
4 TOPICS, 4 EXPERTS | ALL LIVE, INTERACTIVE and ON-LINE Workshops
On-line workshops with nine to select from
With the ever evolving environment of the business world, we are very excited to offer virtual workshops along with our existing traditional seated workshops. These new virtual workshops will be on-line, not prerecorded, but live and interactive. We have selected experts in each the topic areas. With each having years of experience, you are sure to benefit from all of them. These workshops are brought to you by CVCC Workforce Development innovation Center. Please view the  Business Leader Workshops Introduction Video.
Two ways to Register
Open Enrollment Workshops for the scheduled dates listed below.

Cost: $90 per Person

» Register and Pay for Workshops 
After you click the above link, type in BLW in the Keyword field, then click submit to pull up all workshops.

 

Customized Workshops for Your Company

Schedule and Content Designed for You

12 - 15 Employees
Full-Day Workshop  
Half-Day Workshop  

Contact Us: 828.327.7000 x4294  jeversole@cvcc.edu
Workshops
Learn from the experts
Accelerate Your Business Speaker:


Wade Younger CEO of The Value Wave, Wade has given over 1,900 talks, so he is recognized as one of the foremost authorities on business acceleration. His stories are hypnotic. His methods yield results. "He is just a born teacher", said one Fortune 500 executive. Younger has written over 30 books that focused on leadership, change, innovative thinking and organizational development. He always encourages self reflection and accountability. Wade's vast business and motivational expertise comes from his time as a 25-year owner of Fruition Consulting Inc. a corporation that concentrated exclusively on information technology and company wellness, which sold in 2007. Wade's professional passion is helping businesses be first, best, different, faster and better!

Know the Law Speaker: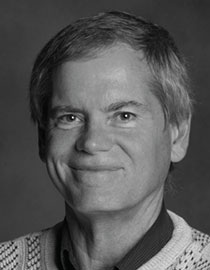 Jeffrey D. Penley, J.D. A native of Burke County, North Carolina, Penley earned a bachelor's degree in economics and political science and a law degree at the University of North Carolina at Chapel Hill. He practiced insurance defense law for a large law firm in Charlotte before joining the faculty at Catawba Valley Community College (CVCC) in Hickory, North Carolina. Penley teaches Business Law and Ethics and serves as a lecturer for CVCC's Continuing Education Department. He has served in numerous leadership roles at the college, including Faculty Senate president, cooperative education faculty coordinator and Southern Association of Colleges re-accreditation team member. He has served as a course developer for the North Carolina Community College System "Virtual Learning Community," as well as a presenter for CVCC's Student Leadership Institute and a number of faculty and staff professional development lectures. In 2007 and 2018, Penley received the Catawba Valley Community College Excellence in Teaching (EIT) Award, and in 1995 and 2013, he was a finalist for the EIT Award. Penley served as faculty fellow for CVCC's Students in Free Enterprise team from 1996 to 2013. During that time, he coached the team to five regional championships. Since 2012, Penley has served as an extemporaneous speaking and prepared speech coach for the CVCC SkillsUSA team, with his students winning seven state championships. A member of the North Carolina State Bar, he serves as an adjunct faculty member for Gardner-Webb University's Doctor of Education in Organizational Leadership and Masters of Business Administration programs. He received the Gardner-Webb University Adjunct Faculty of the Year Award in 2002. Penley and his wife Patricia live in Hickory. His son Benjamin is in his third year of pharmacy school at UNC-Chapel Hill, and his daughter Katherine, a graduate of UNC-Chapel Hill, is an A.P. English teacher in Hillsborough.

Security and Safety Speaker: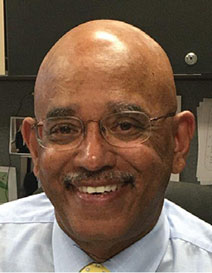 Steve Hunt Steve O. Hunt has over 40 years of experience in law enforcement and 15 years in higher education. He retired from the Hickory Police Department as a Commander. He continues to serve as a Criminal Justice instructor. He served as Executive Director of Public Safety Training; he also served as an instructor for the North Carolina Justice Academy. He is currently the Chief of Staff for Safety, Security, and Health at Catawba Valley Community College. Hunt obtained his Bachelor of Science in Criminal Justice from Lees-McRae College. He is a graduate of the Southern Police Institute and completed graduate courses at Mountain State University. Hunt provides training in Community Policing Before the Crisis, Workplace Violence, Crime Prevention through Environmental Design (CPTED), Development of Emergency Operation Planning and a variety of other safety security, and personal safety training.

Diversity, Equity and Inclusion Speaker: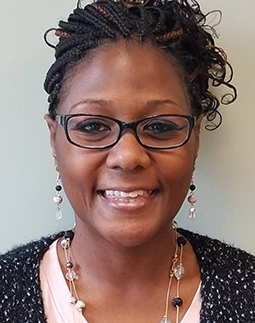 Dr. Nicole Whitehead Dr. Nicole Whitehead is a versatile senior leader and HR credible activist with over 20 years' experience delivering diversity, leadership, operations and human resources excellence. She currently serves as the CHRO at a 4-year University in AL. She holds a BS in Business, MBA with a concentration in HR and Executive Leadership Certification from Lewis University as well as a Ed.D in Higher Education and Organizational Change from Benedictine University. She holds SHRM-SCP and SPHR designations and teaches both certification courses to prepare others to achieve the credentials. She completed mediation certification training at the Justice Center of Atlanta and is a registered neutral with the State of GA. Her passion is helping others remove limitations and barriers to success. She is a wife and mother of (3) sons and loves Mickey Mouse, who reminds her to treat every day as an opportunity to unleash happiness!

Did you know?
The Workforce Development Innovation Center can help increase your productivity with specialized training to meet your needs. The CVCC Corporate Development Center is the leader in providing the needed training for our business partners and offer creative solutions to the challenges business and industry face in today's environment. From Supervisory Training, to Continuous Improvement Solutions, our Workforce Development Innovation Center provides services to help businesses succeed in today's global economy. A few of our training solutions include: Lean Manufacturing, Six Sigma, Leadership, SolidWorks, Mechatronics, SHRM-CP/SHRM-SCP certification, Robotics, and PLCs. Many of these programs can be delivered on-site at your facility, aligning with your work schedules. Visit the On-Site Training webpage for more details.
For more information or to register, please contact us at
828.327.7000 ext. 4294 | jeversole@cvcc.edu.
You can also contact:
Keith Sipe | bsipe498@cvcc.edu
Susan Blake | sblake@cvcc.edu
WORKFORCE DEVELOPMENT INNOVATION CENTER