Coronavirus Updates
CVCC COVID-19 UPDATE
06/14/2021
Effective Monday, June 14, 2021, masks are no longer required for building entry or while on campus.  However, we encourage anyone that is concerned about the potential spread of COVID-19 to feel free to continue to wear a mask as needed.  We will continue to monitor the spread in our region and adjust our requirements as necessary.  Building access will still be limited to the checkpoint locations, social distancing is still required and temperatures will continue to be checked at this time.  
Summer Classes
CVCC summer semester began June 1. Classes will be taught in multiple formats – seated/hybrid, virtual, and online. Safety protocols will be followed for classes taking place on campus.
CVCC COVID-19 UPDATE
12/10/2020
Due to the continued impact of the COVID-19 pandemic, many of CVCC's courses have been moved back into the virtual classroom for the Spring 2021 semester. Please check your course schedule in the CVCC Portal to see if this is the case with your courses. Any courses meeting in the virtual classroom will be held synchronously at the scheduled days/times each week and will have the classroom listed as VIRT*CLSRM. You will join these courses via Microsoft Team, WebEx, or Zoom, according to directions provided by your instructor in Blackboard.
CVCC COVID-19 UPDATE
8/25/2020
» COVID-19 Campus Exposure Procedure for Students and Employees
 
CVCC COVID-19 UPDATE
8/13/2020
Please see important information, procedures, and maps on campus temperature screening locations.
 
Welcome Back - Garrett Hinshaw, President
August 13, 2020
A Message from CVCC's President
August 3, 2020
CVCC COVID-19 Update
June 13, 2020
Campus Access Protocols
For July 13, 2020 - Until Further Notice
As we begin slowly re-opening for managed face to face instruction, employee re-entry, and general community access, the following information and requirements will be in effect from July 13, 2020 - Until Further Notice.
All (Students, Faculty, Staff, and Invited Guests) will be required to follow these protocols for facility entry:
Individuals
1) All individuals must report to a screener check-in site each day in order to enter the facilities.
Individual's temperatures will be checked.
Masks will be required in open public areas including classrooms (please bring your own face covering if possible). If you do not have a face covering, we will issue you a disposable one. Employees will not be required to wear masks if occupying their own office space.
Wash hands frequently.
Social Distancing will be required.
Sanitize areas of contact
Small Groups
2) Any small group access to facilities (for meetings, visits, etc.) requests must be approved by the President. Any approved guests will be required to follow the process above to enter the facilities.
• Priority Criteria for Approved Small Group Meetings
1) Instructional Related
2) Economic Development Related
3) Employee Related
4) Partner Related
5) Recruitment Related
6) Extra-Curricular Activities Related
7) Business Operations Related
Please continue to check your CVCC email and the CVCC website (www.cvcc.edu) regularly for additional updates and information.
---
CVCC Infection Control Protocols
Prior to entering campus, please review the protocols found at the link provided below.  Thank you for your cooperation as we continue to move forward.  
CVCC Infection Control Protocols  
Library Textbooks
Information on checking-in CCP textbooks, Library books, and Technology devices, please follow this link:Library Returns
Virtual Hotlines
CVCC COVID-19 Virtual Hotline or call
CVCC COVID-19 Hotline (828) 624-5219
 
Equipment Access
The CVCC Library is the technology distribution point for students who need access to technology equipment during the time of COVID-19. Drive-Thru Checkout will be available for employees and students.
Students, faculty and staff who need access to equipment should do the following:
Access the CVCC COVID-19 Virtual Hotline Question Form and complete the questions. We need as much information as possible regarding the items needed and a method of contact.
If the student, faculty, or staff members cannot access the form, they may also call

(828) 624-5219 for assistance

.
Once the technology is ready for checkout the CVCC Library will call or email the requestor with information on how to receive the equipment.
Notices
No events will be held on campus through June 30, 2020.
Summer registration is ongoing. Please email advising@cvcc.edu for assistance.
Commencement ceremonies that were originally scheduled for May 8-9 have been postponed to August 1, 2020 (This date is subject to change depending on the continued evolution of the COVID-19 Pandemic.)
Anxiety and Stress
Experiencing Stress or Anxiety? Here is Where to Get Help.
If you are experiencing stress or anxiety during this time, please know that help is available 24-7 at these numbers:
Alexander County: Vaya Health Access Center: 800-849-6127
Burke County: Partners Behavioral Health Management Access Center: 888-235-4673
Caldwell County: Vaya Health Access Center: 800-849-6127
Catawba County: Partners Behavioral Health Management Access Center: 888-235-4673
Gaston County: Partners Behavioral Health Management Access Center: 888-235-4673
Iredell County: Partners Behavioral Health Management Access Center: 888-235-4673
Support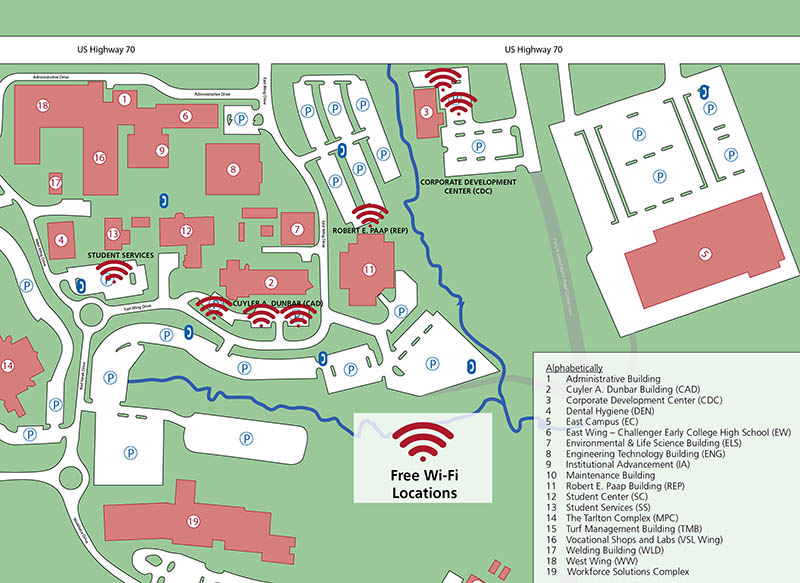 *If you are having any trouble transitioning to the online format for your courses, please communicate with your faculty member or complete the form at our CVCC COVID-19 Virtual Hotline and a member of our team will reach out to you.
*For information on student support services (student services, advising, library resources, financial aid, career services, business office services, technology assistance, Learning Assistance Center, tutoring requests, student records, testing center, VA Office, College Store, Student Activities, Admissions, Transcripts, etc.), please click on this document Students Support Services Information.
Financial Assistance
Finish Line Grants: Grants of $1000 per semester are still available for students who have completed (or are in the process of completing) at least 50% of the required curriculum for their program of study. (This includes some Continuing Education programs.)
Student Emergency Loans: Loans of up to $1,000 per semester are also available. (50% completion is not a requirement for these loans.)
The contact person for both means of financial assistance is as follows: Renee Neal (rneal@cvcc.edu or (828) 327-7000, ext 4408).
Frequently Asked Questions
The FAQs for students and employees will be updated in real time.
» Frequently Asked Questions for Students
» Frequently Asked Questions for Employees
---
Coronavirus Archives
---
Resources
CDC Recommended Prevention - Stop the Spread of Germs
Avoid close contact with people who are sick.
Cover your cough or sneeze with a tissue, then throw the tissue in the trash.
Avoid touching your eyes, nose, and mouth.
Clean and disinfect frequently touched objects and surfaces.
Stay home when you are sick, except to get medical care.
Wash your hands often with soap and water for at least 20 seconds.
CDC on Handwashing