CVCC now accepting application for spring 2023 cycle of Everyday Entrepreneur Venture Fund
Catawba Valley Community College's Everyday Entrepreneur Venture Fund (EEVF) is now accepting applications for its spring 2023 cycle.
09/29/2022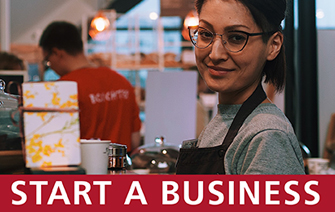 The Everyday Entrepreneur Venture Fund (EEVF) program at CVCC was created in partnership with the National Association for Community College Entrepreneurship to provide students and recent community college graduates with an opportunity to secure funding to start businesses which will have a positive community impact. Applicants can earn grants up to $5000 to support their business.
In order to be eligible for the EEVF program applicants must be a current CVCC student with at least 24 credit hours or a recent CVCC graduate within the past 24 months. 
Applicants must also have a business idea, which is possible to start within 16 weeks or an existing business in its early stages.
Your business must support at least one full-time job within 12 months of its start-up.
Accepted applicants into the program will complete required training and work with CVCC's EEVF advisors to create a business plan and financial plan which will be presented to a Funding Committee, which will make final grant decisions. 
Applications for the EEVF are now being accepted at www.cvcc.edu/eevf. Please read all the eligibility requirements. 
For more information, please contact us at 828-327-7000, ext. 4112 or email llaramie902@cvcc.edu
# # #