Registration is open for Public Safety Weekend College
CVCC Public Services is pleased to offer a new weekend college. Classes are offered in Emergency Medical, Technical Rescue, and Firefighter.

Weekend Date: May 18 -22
04/28/2022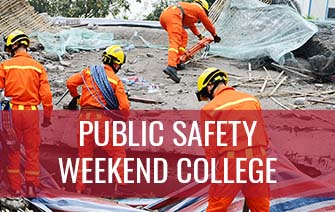 These classes will be offered annually one weekend during the summer. Classes will fill up soon, so get registered as soon as possible.
Registration fees for all classes are due on first day of class. Individual class fees are $25.00 for members of Emergency Service Agencies. Regular tuition is waved.
» View Public Safety Weekend College Schedule
For more information on registration and payment, contact Matt Rogers at 828-327-7000, ext. 4714 or email publicsafety@cvcc.edu.
# # #