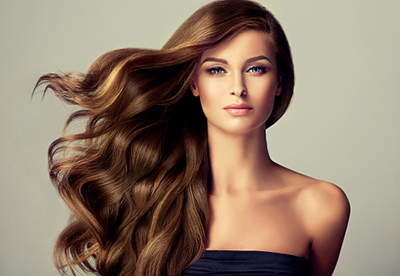 The Cosmetology program curriculum is designed to provide competency-based knowledge, scientific and artistic principles, and hands-on fundamentals associated with the cosmetology industry.
Students learn in a simulated salon environment that helps develop manipulative skills.
Instruction includes all phases of professional imaging, hair design, chemical processes, skin care, nail care, multicultural practices, business/computer principles, product knowledge, and other selected topics.
Graduates should qualify to sit for the State Board of Cosmetic Arts Examination. After successfully passing the state board exam, graduates will be issued a license. Employment is available in hair salons, spas, medical spas, nail salons, and related businesses.
General education courses, including English, psychology, are taught on the CVCC campus. All cosmetology-related courses will be taught at CVCC Newton Center. Instruction and course materials are available in Spanish.
A diploma is awarded to graduates of this curriculum.
Please see the catalog for more information about the diploma option for this curriculum.
The CVCC Cosmetology program has an exciting new Manicurist program. Visit the Corporate and Continuing Education Manicurist page for class and schedule information.
Program Options
Cosmetology Diploma
Cosmetology Diploma Pathway
Find us on Facebook.
Interested in getting a new hair style, manicure, pedicure, and more?
The CVCC Cosmetology program offers appointments and walk-ins.
Contact Information
To schedule an appointment, please call (828) 327-7000, ext. 4118.
CVCC Cosmetology Program
119 N. College Ave.
Newton, NC 28658
For more information about the Cosmetology program, contact:
Rebecca Fulbright
rfulbright993@cvcc.edu
(828) 327-7000, ext. 4118
Fall 2019 Student Salon Hours
Beginning August 21, the Student Salon will operate with the following hours:
Salon Hours

| Days | Hours |
| --- | --- |
| Monday | Closed |
| Tuesday | Closed |
| Wednesday | 10:00 AM-4:00 PM |
| Thursday | 10:00 AM-4:00 PM |
| Friday | 10:00 AM-4:00 PM |
Note: The salon will be closed on the following days: September 11, October 3, October 9-11, November 14, and November 27-29. The last day of operation for the Fall semester will be December 11.