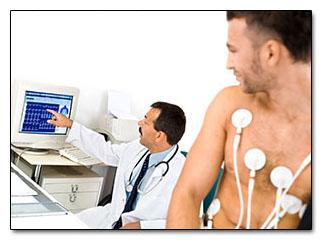 A course to familiarize one with the anatomy and physiology of the heart. Emphasis is placed on obtaining and interpreting the electrocardiograph. High School Diploma or GED required at registration. Students will be prepared to take the National Certification Exam.
Costs
$125 registration plus textbook
For more information please call (828) 327-7000, ext. 4319
Class will be held on the main campus in the Cuyler A. Dunbar (CAD) building.
Class still available for registration.
EKG Interpretation and Basic Cardiology Schedule

| Date | ID | Location | Day | Time |
| --- | --- | --- | --- | --- |
| 1/24/17 - 3/21/17 | 89414 | CAD Rm. 552 | T/TH | 6:00 PM - 9:00 PM |
| 5/23/17 - 7/25/17 | 89415 | CAD Rm. 552 | T/TH | 6:00 PM - 9:00 PM |