K-64 Initiative
K-64 is turning education inside out by directly connecting local students with a world of opportunities. From learning in technology-rich environments to experiencing local and global employment possibilities, K-64 actively engages students of all ages in preparing for viable and sustainable careers throughout their lifetime.
Education. Business. Government. Together.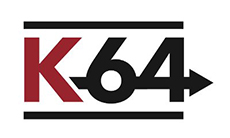 K-64 Priorities

1-to-World Technology
Connecting every student with the technology he or she needs to optimize learning inside and outside the classroom.

Character & Soft Skills Development
Teaching critical soft skills, such as goal setting, interpersonal communication and team building, to ensure students are well prepared to engage in work and in life.

Tech Savvy Educators
Continually equipping teachers with the knowledge and skills needed to incorporate leading-edge technologies into lesson plans and classroom environments.

Work-based Learning
Facilitating job shadowing, internships, co-ops, work-study programs and apprenticeships to connect students with global career opportunities and local employers.

Employer Engagement
              Cultivating collaborative partnerships with businesses to invest in the development of a we/I-prepared and highly engaged workforce of tomorrow.

Career Adaptability
Ensuring access to relevant educational services and training opportunities to help adults develop nimble skill sets and assure career longevity.
The K-64 Approach
K-64 is managed by Catawba Valley Community College in collaboration with local businesses, community partners, Catawba County Schools, Hickory Public Schools, Newton-Conover City Schools, Catawba County Government, Catawba Economic Development Corporation, and the Catawba County Chamber. The initiative is overseen by a commissioner-appointed, 12-member board of directors that works to :
Partner with local schools and businesses to increase the opportunities for career development, training and employment within the local and global workforce.
 
Build on what's already working by replicating success local programs across the education system.
 
Identify and incorporate new leading-edge educational strategies to complement what's already working, including looking outside traditional channels to cultivate ideas and generate support.
 
Leverage tax dollars, private contributions and grant funds to support program expansion and sustainability.
 
Be transparent and accountable: document, measure and share progress to generate program momentum and longevity.

Check out the new K-64 website to find out more.
You can also learn more details about K-64 by visiting the Catawba County, North Carolina website. There you will find meeting minutes, agendas, partnerships, strategic plan, news and more.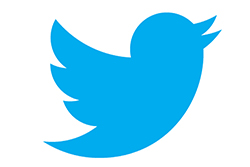 Follow K-64 on Twitter.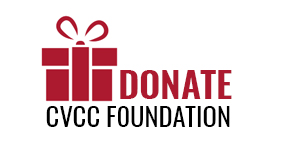 To make your tax-deductible donation via major credit or debit card, please visit http://www.cvcc.edu/Apps/Foundation-Donation.cfm, select "K64" from the pull down box. To donate by phone or mail your donation, please call the CVCC Foundation office at (828) 327-7000 ext. 4288.
For more information contact, 
Chris Reese, Director, Work Based Learning and K64
(828) 327-7000, ext. 4635
creese147@cvcc.edu

References:
This website content is credit to Catawba County North Carolina Strategic Plan. http://www.catawbacountync.gov/strategic-plan/