Redhawk Publications - Current Books
Redhawk Publications - Current Books
Redhawk Publications' current books will be expanding. Keep checking back to see more great offerings.
Please visit the CVCC Bookstore to purchase books.
Nimble and Tenacious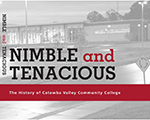 An exciting 185 FULL-COLOR pages of history and memories celebrating the 60th anniversary of the first graduates of CVCC!
A Place Where Trees Had Names: Poems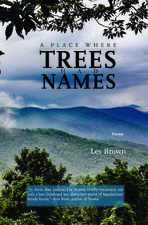 "The poem in Les Brown's A Place Where Trees Had Names are as carefully crafted as the unique pottery one might discover at one of his exhibitions. But like most poetry of significance, it's not just the polished form, but the range of knowledge and emotion that Brown, as a scientist, artist, and thinker brings to this vivid portrayal of a Blue Ridge childhood that create a dazzling experience for the readers." --Tim Peeler, author of West of Mercy and Checking Out
By: Les Brown
Bouquets Hadn't Been Invented Yet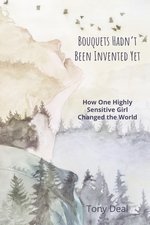 Storytelling is a powerful way to educate, inspire, and entertain the young and old. This tale of a mysterious Old Woman and a cave girl named Asha will hopefully help highly sensitive children see the advantages and accept the challenges of being a sensitive human. The story plays with the idea that maybe, at some point in human evolution, there was a mutation, or genetic change, that made the drudgery of mere survival more pleasant and livable. A move that resulted in bouquets, art, music, dance, skipping, and listening to the ones we love. If you consider yourself highly sensitive, if you have a child or grandchild who may be highly sensitive or are educating a highly sensitive child, then Asha may be an inspiration. Tony Deal spent his professional life working in every level of public education, i.e., teaching fifth grade, coaching middle school, teaching high school special education, spending thirty-five years as an instructor and administrator in a community college, and serving as an adjunct professor at two universities. His interest in highly sensitive people is both professional and personal. He is one. He has put his sensitivity to good use. He was personally responsible for putting a "History of the Golden Rule" poster in every Caldwell County classroom. He received the National Hospice Volunteer of the Year Award and was selected as the L.A. Dysart Man of the Year award for Caldwell County.Happily married for forty-seven years, he enjoys retirement playing Appalachian String music, volunteering for community events, and telling stories to his grandchildren. For more information on highly sensitive people, please read The Highly Sensitive Person: How to Thrive When the World Overwhelms You written by Elaine N. Aron.
By: Tony Deal
Food Culture Recipes Cookbook - Henry River Mill Village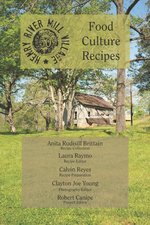 From its days making cotton yarn to its more recent adaptation as District 12 in the Hunger Games films, the Henry River Mill Village offers visitors a step back into the last century and a peak into the rich heritage of western North Carolina mill towns.Located one mile south of Hildebran, NC, on I-40 (exit 119), the Henry River Mill Village is only a short drive halfway between Charlotte and Asheville. This volume contains another thing that the village is famous for: Food and the recipes in how to make food.Open the pages and experience the food culture of the Henry River Mill Village as related by the folks who lived and grew up there.
By Anita Rudisill Brittain, Laura Reymo, Calvin Reyes, Clayton Joe Young, Robert Canipe
Hickory: Then & Now 1870-2020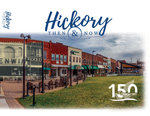 WHAT EXPLAINS HICKORY'S VIGOR? Its drive? Its ability to bounce back after times of trial and recreate itself stronger then before? There are, no dobut, many factors that, when each gerneration was called upon to answer came up with solutions borne of their time and their energy. But most have a commong thread. Pride mixed with tenacity were always key factors in the answer Hickory gave to trouble.
By Richard Eller, Hickory Downtown Development Assoc. & FOCUS Newspaper, sections by Tammy Panther
NEWTON - THEN&NOW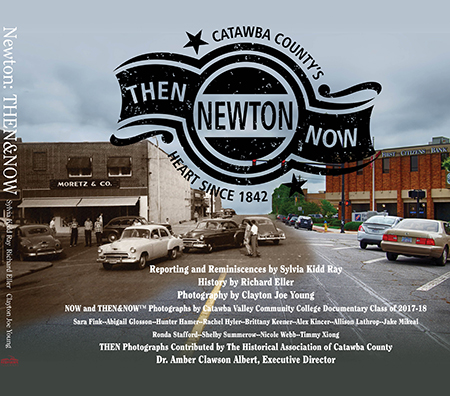 NEWTON: THEN&NOW, a collaboration with the Historical Association of Catawba County, the CVCC Photography Program, and Redhawk Publishing, as well as The Faith of Our Fathers Still Lives: Old St. Paul's Lutheran Church.
Part memoir, part history, part art project, NEWTON: THEN&NOW portrays an important section of Catawba County and its people. Historian and reporter Sylvia Kidd Ray along with Historian Richard Eller converse in prose about photographs from the Historical Association of Catawba County, each re-shot by Catawba Valley Community College Students and combined in a brand new image of THEN&NOW.
Credits:
Reporting and Reminiscences by Sylvia Kid Ray
History by Richard Eller
Photography by Clayton Joe Young
NOW and THEN&NOW™ Photographs by Catawba Valley Community College Documentary Class of 2017-2018
Sara Fink, Abigail Glosson, Hunter Hammer, Rachel Hyler, Brittany Keener, Alex Kincer, Allison Lathrop, Jake Mikeal, Ronda Stafford, Shelby Summerow, Nicole Webb, and Timmy Xiong.
THEN Photographs Contributed by The Historical Association of Catawba County
Dr. Amber Clawson Albert, Executive Director
"We See What We Want To See: The Henry River Mill Village"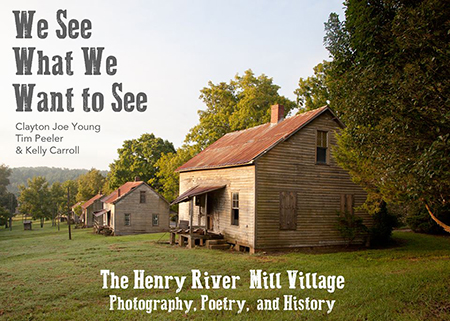 We See What We Want To See: the Henry River Mill Village, Photography, Poetry, and History by Clayton Joe Young, Tim Peeler, and Kelly Carroll is a hybridization of artistry and scholarship.
The book is a project born of fascination with the Henry River Mill Village off Interstate 40, exit 119, just outside Catawba County.
Built in 1904 and incorporated as the Henry River Manufacturing company, the village has approximately 35 houses rented inexpensively to employees of the mill.
To bridge the transition from an agrarian culture to one of industry, each house had enough ground for a garden and to keep a few chickens and other farm animals.
What the owners created is a believable facsimile of the farm house the mill workers grew up in, therefore, giving them comfort in changing times.
Most of the workers knew that farming and country life was hard; what a hailstorm could do to a field of tobacco; what an abundant corn crop did to corn prices. However, the pay envelope from the mill came every week without fail, so the workers owned the best of both worlds, creating their "seeing what they want to see," the title and emphasis of the book.
Please contact Robert Canipe at rcanipe@cvcc.edu to reserve a copy of the limited hardcover run at $29.95.
"Polio, Pitchforks and Perseverance"
How a North Carolina County Named Catawba Built a 'Miracle'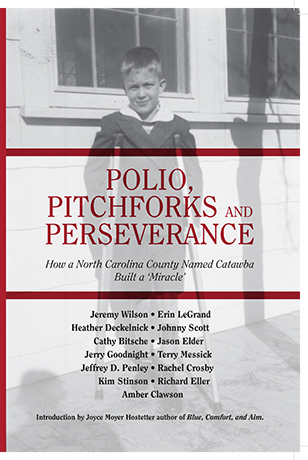 Polio, Pitchforks and Perseverance is a study of a 'miracle,' a look into a battle fought immediately post World War ii where a small community gathered together to fight an insidious nemesis similar those in the European and Pacific theaters...
Fourteen essays from a variety of disciplines cover the 1944 battle including essays on the time period, the disease poliomyelitis, the legal ramifications, personal interviews with survivors of the battle and a history and the creation of the Polio emergency hospital—the Miracle—in Hickory by the residents of Catawba County.
Essays by Jeremy Wilson, Erin LeGrand, Heather Deckelnick, Johnny Scott, Cathy Bitsche and Jason Elder, Jerry Goodnight, Terry Messick, Jeffrey D. Penley, Rachel Crosby, Kim Stinson, Richard Eller, and Amber Clawson; edited by Richard Eller and Robert T Canipe.
Get your copy of Polio, Pitchforks, and Perseverance: How a North Carolina County Named Catawba Built a Miracle at the CVCC Bookstore or as an eBook in Kindle format from Amazon.com.
Book by Richard Eller (Author), Robert T Canipe (Editor), Joyce Moyer Hostetter (Introduction), Jeremy Wilson (Contributor), Erin LeGrand (Contributor), Heather Deckelnick (Contributor), Johnny Scott (Contributor), Cathy Bitsche (Contributor), Jason Elder (Contributor), Jerry Goodnight (Contributor), Terry Messick (Contributor), Jeffrey D. Penley (Contributor), Rachel Crosby (Contributor), Kim Stinson (Contributor), Amber Clawson (Contributor)
Introduction by Joyce Moyer Hostetter author of Blue, Comfort, and Aim.
This is a Redhawk Publication published by Catawba Valley Community College as part of an effort to display the artistic output of students, staff, faculty, and community.
Sanctuary - 2020
CVCC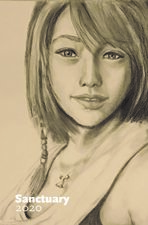 Sanctuary is a collaborative journal of writings, works of art (both physical and digital), and photography created by CVCC students, faculty and staff. It is a safe haven for the artisic, the creative, the dreamers from every walk of life who make our college the immersive experience that it has come to be. This year has been an interesting time for our community, as it has been worldwide. We offer to you a small escape from this complex situation we are all experiencing together. In Sanctuary, we hope you can find refuge from whatever is happening outside of this journal's covers. Step into the world our authors, artists, and photographers have offered up in this year's edition and celebrate with us another year of creative inspiration from our hearts to yours. And while we are together, consider a new definition of the namesake.
Sanctuary: a safe place from which to create
Sanctuary - 2018
by CVCC et al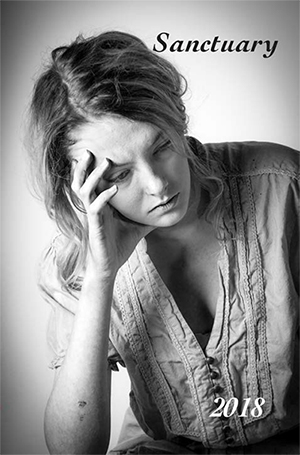 Sanctuary: "noun. a place of refuge or safety" "Fourteen students from Catawba Valley Community College present their most heartfelt and creative works of art, placed in this place of refuge and safety, the 2018 edition of Sanctuary." "Poetry and Prose, Photography and Paint, these demiurgic and gifted folk hope that you enjoy this endeavor and that your reading enlightens and teaches and lessens the pain that is your existence. Art: A place of refuge and safety. Welcome.
Author: Chris Seelman
Introduction to Ethics - Philosophy 240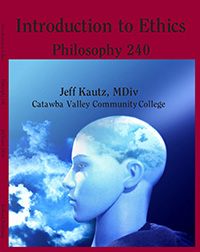 PHI 240: INTRODUCTION TO ETHICS (Coll/Tran) COURSE DESCRIPTION This course introduces theories about the nature and foundations of moral judgments and applications to contemporary moral issues. Emphasis is placed on utilitarianism, rule-based ethics, existentialism, relativism versus objectivism, and egoism. Upon completion, students should be able to apply various ethical theories to individual moral issues such as euthanasia, abortion, crime and punishment, and justice. Primary sources are examined to better understand the background of ethical theories. Prerequisites: ENG 111 Corequisites: NONE Class Hours: 3 Lab Hours: 0 Clinical/Work Exp.: 0 Credit Hours: 3 STUDENT LEARNING OUTCOMES Define and discuss moral and ethical theory concerning social policy and issues within their lives. Read and analyze case studies that apply ethical theory and concepts. Develop a strategy for making decisions in ethical conflicts. Explore and discuss boundaries considered beyond the obligations of moral domain. Explore differences between a scientific and technological worldview, and a natural worldview. Summarize the contributions of historically important figures (such as J.S. Mill and Immanuel Kant) to ethical thought.
Author: Jeff Kautz, MDiv
Catawba Valley Community College
English 111- Write It Right!
Hate Writing Less in 16 Weeks or Fewer!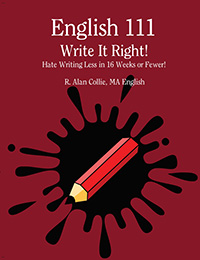 This course is designed to develop the ability to produce clear writing in a variety of genres and formats using a recursive process. Emphasis includes inquiry, analysis, effective use of rhetorical strategies, thesis development, audience awareness and revision. Upon completion, students should be able to produce unified, coherent, well-developed essays using standard written English.
Author: R. Alan Collie, MA English
EGR-110 - Introduction to Engineering Technology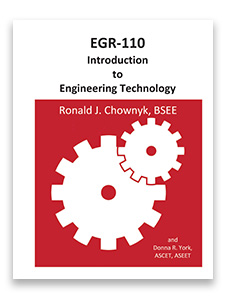 Author: Ronald J. Chownyk, BSEE and Donna R. Youk, ASCET, ASEET
Learning Critical Thinking Through Astronomy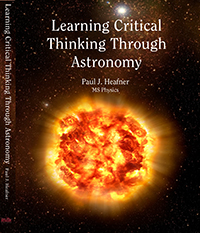 Author: Paul J. Heafner, MS Physics
Contact Information
Editor-in-Chief Redhawk Publishing
Redhawk Publications
Email: Robert Canipe
Phone: 828-327-7000 x4380
Office Number: CAD 129