Tutoring
Free tutoring is available to students at the CVCC Learning Assistance Center.
Online or in-person tutoring is a free service provided by the Learning Assistance Center. Curriculum students may drop in and receive help in math, science, writing, and more. No appointment is needed.
Any student, regardless of class average, may seek assistance during the posted hours.
Follow these steps for a success in math and science:
Tip 1: Attempt the assigned work for new topics within a day or two of discussing the topic in class. This provides time to ask questions prior to the due date.
Tip 2: Although homework is often completed on the computer, try to work out problems on paper in an organized manner. It is important to write clear steps to better understand the concepts.
Tip 3: If you do get stuck on concepts, reach out to your instructor or meet with an LAC tutor. Bring your specific questions and all attempted work to the meeting with your instructor or tutor.
*This service aims to help curriculum students with academic concepts, not homework.
LAC Tutoring Schedules
JOSHUA KUGEL- BIOLOGY, CHEMISTRY
Please email  Joshua Kugel to set up a virtual tutoring session.
Office Hours: Mon-Thurs 8:00 AM–12:00 PM and 1:00 PM–6:00 PM (In-person and virtual)
STEPHANIE HAYS- MATH
Please email Stephanie Hays to set up a virtual tutoring session.
In Person/Virtual Office Hours: Mon-Thurs 10:00 AM–2:30 PM
     Additional Virtual Office Hours: Wed 5:30 PM-7:30 PM
ABOUT THE LEARNING SKILLS SPECIALISTS
The Learning Assistance Center is staffed by educators to give individualized assistance.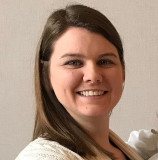 Stephanie Hays is a native of Catawba County. She earned a Bachelor of Arts in mathematics at Lenoir-Rhyne University. She earned a Master of Arts in mathematics education from Appalachian State University. Stephanie taught mathematics at local high schools prior to joining the team at CVCC. She began teaching at CVCC in 2012. She is currently the Transition Center Coordinator and a Math Learning Skills Specialist for the LAC.
(828) 327-7000, ext. 4732
shays@cvcc.edu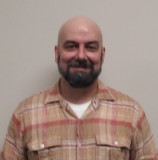 Joshua Kugel is a Red Hawk. After graduating in 2009 with an Associate in Science from CVCC, Josh continued to the University of North Carolina at Chapel Hill earning a baccalaureate degree in chemistry in 2011. Josh is currently engaged in earning a Master of Science degree in chemistry anticipating his completion in Spring of 2024. Josh offers learning support services to impact student success in all areas of chemistry offered at CVCC. Josh also helps with biology classes including BIO-110, BIO-111, BIO-112, BIO-168, BIO-169, BIO-175, and BIO-275.
(828) 327-7000, ext 4012
jkugel@cvcc.edu