Writing Center
Learning Assistance Writing Center of Catawba Valley Community College. Need help with writing? This service is available to all CVCC curriculum students at no charge.
Do you need help with a writing assignment?
The Writing Center is located in CAD 234 (behind the circulation desk of the library/Learning Resource Center) to assist students with sentence structure, paragraph development, grammar problems, and organization. Students seeking assistance may utilize walk-in help or online tutoring through WebEx (schedules below) or submit papers through the Writing Center's E-Help. All services are available to all CVCC curriculum students at no cost.
» Schedule of Writing Center Learning Skills Specialists
E-Help (Online Writing Assistance)
E-Help is an online writing assistance program that allows students to submit written assignments for review by an online tutor. Student submissions will be evaluated and returned within 36 hours, Monday through Thursday. All written submissions by students must be accompanied by a Help Request Form describing the assignment.
» Help Request Form

This online writing assistance initiative has been extended to all current students enrolled in courses offered by CVCC through the Writing Center E-Help portal. Students will be able to submit first draft papers, as well as revisions, to an e-tutor for comments on grammar, sentence structure, usage, and organization. The e-help writing assistance program is not intended as an editing service. Students will be able to receive feedback about writing concerns that will help them to improve their personal writing skills. Typically, e-tutors are available Monday through Thursday to review papers. Students should allow more than 36 hours for a response to papers submitted on weekends. For the best level of response by the e-tutor, all essential information related to the writing assignment should be included in the Help Request Form. Students submitting papers with an excessive number of errors may be referred to the Writing Center.
Writing Center Learning Skills Specialists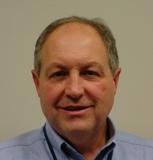 Jerry Sain is the Writing Center Coordinator. He is a graduate of the University of North Carolina at Chapel Hill. He received his Master of Arts in higher education from Appalachian State University. Jerry has taught English in the public schools of North Carolina and also has experience in business. Jerry works with CVCC students in the Writing Center, helping to develop grammar, composition, and organization skills for essays and research papers.
CAD 234 (Writing Center)
(828) 327-7000, ext. 4562
jsain@cvcc.edu
Charlene Carpenter is a part-time Learning Skills Specialist who works in the Writing Center. She has a Bachelor of Arts in journalism from the University of North Carolina at Chapel Hill. Charlene worked as a professional writer and account executive for a public relations firm for 18 years. She worked as a newspaper editor and reporter for newspapers in North and South Carolina. Charlene also does freelance writing for newspapers. In the Writing Center, she assists students in developing grammar, composition, and organizational skills for essays and research papers.
(828) 327-7000, ext. 4562 (Writing Center)
ccarpenter@cvcc.edu

Marissa Eller is a Learning Skills Specialist in the Writing Center. She is a graduate of CVCC through Challenger High School, and holds a Bachelor of Arts in English from the University of North Carolina at Pembroke and a Masters of Fine Arts in Writing from Lindenwood University. Marissa has a special interest in creative writing, and is always working on one fiction project or another. In the Writing Center, she assists students in developing grammar, composition, and organizational skills for essays and research papers. 
Phone: (828) 327-7000 Ext. 4562
meller909@cvcc.edu
External Resources