CVCC Computer Integrated Machining receives Gene Haas Foundation grant
Catawba Valley Community College's Computer Integrated Machining program has received a $20,000 grant from the Gene Haas Foundation, which will help to continue to produce skilled machinists in the region.
11/15/2021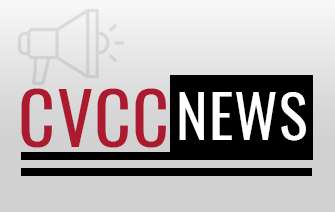 Continuing a long-standing partnership between CVCC and the Gene Haas Foundation, these funds will help assist CVCC Computer Integrated Machining students with tuition, books, SkillsUSA scholarships and National Institute for Metalworking Skills (NIMS) certifications.
"We would like to thank the Gene Hass Foundation for their continued support and for the generous grant funding for our Computer Integrated Machining students," said Steven Rhoads, Computer Integrated Machining director. "CVCC plans to utilize this funding for students' scholarships, SkillsUSA expenses, NIMS credentialing, and tooling kits. Without this support, some students would not be able to participate in the many opportunities that are available to them. We greatly appreciate the Gene Haas Foundation and all of its support to the machining industry, education, and students."
Founded in 1991, the Gene Haas Foundation's goal is to fund the needs of the local community with an emphasis on both manufacturing education and providing scholarships for CNC machinist training.
For more information about CVCC's Computer Integrated Machinining programs, contact Steven Rhoads at 828-327-7000, ext. 4713 or email srhoads@cvcc.edu. 
Note: The photograph accompanying this article was taken in full recognition of COVID-19 safety protocol, and all participants voluntarily removed their masks for only a few seconds for the purpose of having the photograph taken.
# # #