CVCC Jazz Band to perform at Catawba Farms on Saturday
The Catawba Valley Community College Fine and Applied Arts Music program continues its Fall 2021 Musical Performances this Saturday, October 30th.

Admission to the performance is free.
09/06/2021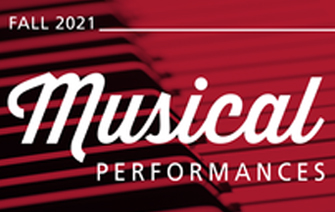 The CVCC Jazz Band will be performing at Catawba Farms, located at 1670 Southwest Blvd. in Newton, on Saturday, Oct. 30 at 5 p.m.
Members of the CVCC Jazz Band include Ethan Shaw on guitar, Taylor Hartness on piano, Rosie Norris and Evan Yeager on vocals, Saadia Zourafi on tenor sax, Dharma Edwards on clarinet, Brandon Pesce on trombone, Jeffrey Sarmiento on trumpet and Nick Everhart on drums.
Pictured are members of the CVCC Jazz Band, including, from left, Taylor Hartness, Dharma Edwards, Jeffrey Sarmiento, Evan Yeager, Nick Everhart, Rosie Norris, director David Cortello, Brandon Pesce and Saadia Zourafi.
Note: The photograph accompanying this article was taken in full recognition of COVID-19 safety protocol, and all participants voluntarily removed their masks for only a few seconds for the purpose of having the photograph taken.
For more information on the CVCC Jazz Band, please contact Jazz Band Director Dr. David Cortello at 828-327-7000 ext. 4396 or email dcortello223@cvcc.edu.
For more information about the Fine and Applied Arts Music program, please contact Caroline Simyon at csimyon@cvcc.edu or call 828-327-7000 ext. 4305
# # #