CVCC designated Teaching and Learning Hub for western NC; Braun tabbed co-director
Catawba Valley Community College is excited to announce a new teaching and learning initiative being offered across the state of North Carolina to support its full-time and part-time faculty.
07/13/2021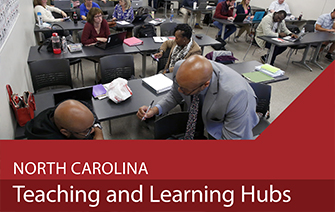 CVCC President Dr. Garrett Hinshaw has championed the development of this initiative, which is In collaboration with the North Carolina State University Belk Center, Achieving the Dream and the North Carolina Community College System Student Success Center.
"Teaching and learning are at the core of our college in both organizational structure and focus," Dr. Hinshaw said. "We are thrilled to be designated as the Western North Carolina Hub by the Belk Center for Higher Education at North Carolina State University."
This past spring, faculty were asked to participate in a survey conducted by Achieving the Dream regarding professional development offerings. This survey was an important first step in the development the statewide Teaching and Learning Hubs.
The Teaching and Learning Hubs are designed to complement CVCC's teaching and learning efforts and support scalable and sustainable professional learning activities for all North Carolina Community College faculty.
Initially, there will be two Teaching and Learning Hubs available — one in the East (co-hosted by Lenoir and Carteret) and one in the West (co-hosted by Catawba Valley and Wilkes).
In its western region, Catawba Valley Community College will serve as the primary Hub location for in-person teaching and learning professional development activities.
Although this program will start in the eastern and western parts of the state, the goal is to eventually have up to six Hubs statewide to support all 58 community colleges.
The colleges included in the first Teaching and Learning Hubs include — from the East — Bladen, Brunswick, Cape Fear, Carteret, Coastal Carolina, Craven, James Sprunt, Lenoir, Pamlico, Robeson, Sampson and Southeastern — and from the West — AB Tech, Blue Ridge, Caldwell, Catawba Valley, Cleveland, Gaston, Haywood, Isothermal, Mayland, McDowell Tech, Mitchell, Southwestern, Surry, Tri-County, Western Piedmont and Wilkes.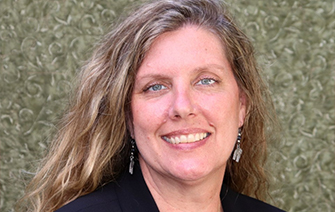 As a part of this statewide initiative, CVCC is also excited to announce that Dr. Elizabeth Braun will serve as the Co-Director of the CVCC Teaching and Learning Hub for the West. Dr. Braun brings a wealth of knowledge and experience to this position.
Dr. Braun has a BA in English Education from Western Illinois University, an MA in Education from Augusta State University, a certificate in teaching writing from Fayetteville State University and an EdD in Organizational Leadership and Development from Gardner-Webb University. Her work in teaching and learning is extensive, having served in various capacities for nearly 30 years.
Dr. Braun also brings her experience in the planning and delivery of professional development and teacher training conferences both in the United States and abroad. Most recently, she has worked with the CVCC Center for Professional Excellence to help create and implement professional development for the college. She is the chair of the Fall Conference Planning Team and is helping develop the Quality Matters training initiative.
The Teaching and Learning Hub at CVCC will work collaboratively with the Center for Professional Excellence. 
In her role as Co-Director of the Teaching and Learning Hub, Dr. Braun looks forward to working with the Belk Center and Achieving the Dream to create professional development opportunities that will help instructors improve student learning and success while providing ongoing support.
"The North Carolina Community College System Teaching and Learning Hubs will work towards a model that recognizes the challenges instructors face, while providing the professional development and support that allows us to grow as educators, even while we are helping our students grow," Dr. Braun said. "This opportunity allows us to treat educators as the professionals we are, providing the necessary support as we seek to deepen our practice.
# # #