CVCC receiving $15 million for workforce development initiatives
Catawba Valley Community College is receiving $15 million to continue its advancement of the workforce and trades, pending the official passing of the state of North Carolina budget expected this week.
11/21/2021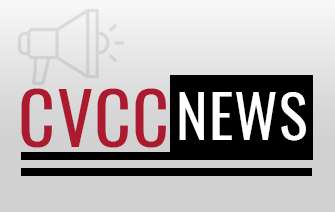 Catawba Valley Community college will utilize these state funds to leverage all initiatives and build on its existing partnerships with the area's community colleges — Gaston College, Cleveland Community College, Western Piedmont Community College and Caldwell Community College & Technical Institute — as well as four-year colleges and universities in Appalachian State, Lenoir-Rhyne and North Carolina State.
"Catawba Valley Community College is extremely excited to receive resources to expand the partnerships that we've already created with our partners in the western region," said CVCC President Dr. Garrett Hinshaw. "I am specifically appreciative of Senator Dean Proctor for introducing these needed resources in this year's budget. I'm also very thankful for Rep. Mitchell Setzer and Jay Adams for supporting this proposal in the House of Representatives."
These funds will also allow CVCC to explore additional curriculum, including marine technology, agribusiness, advanced manufacturing, biopharmaceuticals, hospitality, construction trades and renewable energy.
"Success and achievement have always been about education," said Sen. Dean Proctor (NC-42). "I think it's time we put a balance towards the vocational side."
The creation of a new facility, which a location is still being determined for, is also being created with these funds and would serve as a regional advising center where all five community colleges can develop a common application process.
"I'm pleased to get the funding for a regional educational location center," Proctor said. "I appreciate the support of house members Mitchell Setzer and Jay Adams. This originated in the senate, but it takes a team effort to get anything done in the general assembly. We are a team effort in Catawba County."
Not only would community colleges use this new facility as a common outpost, but so would four-year universities, apprenticeship programs, economic development organizations, small business offices, entrepreneurship offices and joint partnerships from the private sector. 
Included in this facility will also be educational spaces that could utilize augmented reality, virtual reality and simulation training as well as more traditional educational attainment efforts and will also house lab space to facilitate focused existing industrial training for our region serving Catawba, Lincoln, Caldwell, Burke, Cleveland, Gaston and Watauga counties. 
There are also plans for this facility to host a series of regional academies that allow for the exploration of new career opportunities in the areas of skilled trades, including electrical, construction, furniture, agriculture, renewable energy and more emerging career opportunities.  
This new facility will also help achieve regional education attainment goals set for by the MyFutureNC initiative, which has a focus on making sure that two million North Carolinians possess a high-quality credential or post-secondary degree by 2030.
For more in the AAE Initiative report, please visit K-64 Learning-Aligning Educational Efforts. 
# # #