K-64 announces appointment of three new board members
The K-64 initiative announces the appointment of three board members — Rick Coffey, Chris von Drehle and Ronn Abernathy
02/25/2021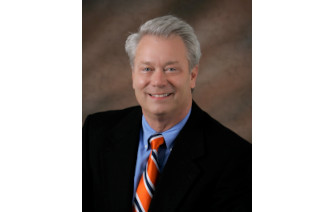 The K-64 initiative announces the appointment of three board members — Rick Coffey, Chris von Drehle and Ronn Abernathy 
Coffey, von Drehle and Abernathy were all appointed to the 12-member K-64 Board during its latest monthly meeting.
The K-64 governing board is represented by the private and public sectors and is supported by eight ex-officio staff representing K-64's founding partners. Board members serve for two years with a limit of three consecutive terms.
Board member responsibilities include establishing the long-term vision for K-64, securing continuous financial support, ensuing transparency and accountability for use of public funds, implementing concrete plans with both tangible and timely goals and outcomes, directing executive staff hired in conjunction with, and overseen by, K-64 board and delivering communication and engagement resulting in continued buy-in by partner organizations and community at large.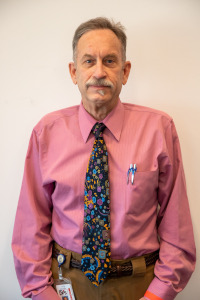 Abernathy, who has been the Chief Court Counselor district administrator of the 25th Judicial District for the past 20 years and a member of the, is a returning board member.
"I am now happy to be in my second year as a member of the K-64 Board and I am looking forward to great things in 2021," said Abernathy, who also serves on the Catawba County Board of Education — a role he's held since 2012.
Coffey, who serves as President and COO of McCreary Modern, is proud to be chosen to serve on K-64's board and knows the value and important of the position.
"I am honored to be a part of the K-64 Board," Coffey said. "Creating assess to a lifetime of continuous education enables our community to thrive in today's competitive arena."
Chris von Drehle, who works at his family's company, von Drehle Corporation, for more than six years in Marketing, Strategy and IT roles, is thrilled for the opportunity to serve on the K-64 board.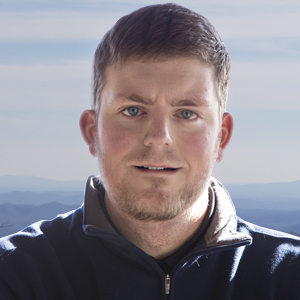 "I'm very excited to join the K-64 board," von Drehle said. "At von Drehle, I have seen first-hand how developing others in their jobs can have a profound impact on their self-esteem, outlook for the future, and potential to grow. I am looking forward to helping provide students across Catawba County the tools they need to learn, grow and prepare them for a career they are passionate about."
Current K-64 board members include Sherry Butler, Executive Director, The Green Room Community Theatre and member of the Catawba County Board of Commissioners; Mike Ellwanger, Director, Global Cable Product Development, Corning Optical Communications; Kimberly George, ice President, Communications and Corporate Citizenship, Alex Lee, Inc.; Dr. Bryan Graham, Gunter & Graham, DDS and member of the Hickory Board of Education; Guy Guarino, Jr., Chief Development Officer, Catawba Valley Medical Center; Jeanne Jarrett, Assistant Chief Financial Officer, Catawba County and member of the Newton-Conover Board of Education; Robin Mingle, Senior Vice President, Human Resources, CommScope; Stephen Shuford, CEO, Shurtape Technologies LLC and Catawba County Economic Development Corporation Board of Directors; and Sheree Watson, CEO, Graystone Eye and Catawba County Chamber of Commerce Board of Directors.
Ex-Officio members include Dr. Robbie Adell, Superintendent, Hickory Public Schools; Mick Berry, Catawba County Manager; Dr. Garrett Hinshaw, President, Catawba Valley Community College; Lindsay Keisler, President & CEO, Catawba County Chamber of Commerce; Scott Millar, President, Catawba County Economic Development Corporation; Dr. Aron Gabriel, Superintendent, Newton-Conover City Schools; Dr. Matthew Stover, Superintendent, Catawba County Schools; and Dr. Fred Whitt, President, Lenoir-Rhyne University
K-64 connects students and employers through local educational programs that help shape future careers and meet workforce demands. K-64 increases access to school-based programs that are proven best practices for preparing a qualified workforce by identifying and expanding programs that are effectively collaborating with local employers to align courses of study with workforce needs; exposing students to real-world careers and related curriculum choices from earlier on; and enabling adults to update their skills and enhance their employability in a dynamic work environment.
For more information about the K-64 initiative at Catawba Valley Community College, please visit the K-64 webpage.
# # #