Minton named recipient of Charles R. Preston Scholarship
Catawba Valley Community College student Titan Minton has been named the recipient of the Charles R. Preston Scholarship through CVCC Foundation, Inc.
09/01/2021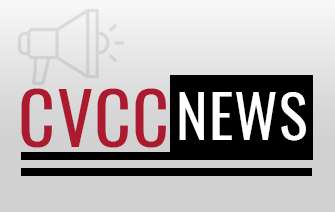 Minton, who is from Wilkes County and graduated West Wilkes High School, is attending CVCC's Welding program for the first time starting this fall. 
"My welding teacher always talked very highly of CVCC," Minton said. "I was wanting to pursue a degree in welding, and there weren't many options where I live. CVCC was my best choice."
The Charles R. Preston Scholarship is given to a student involved in technological programs taught in the Workforce Solutions Complex, which the late Preston was very instrumental in helping to complete.
Minton is thankful for the financial relief that this scholarship is providing him in his path to receiving his two-year degree in Welding Technology.
"I can't give the Preston family enough thanks," Minton said. "This will really help out a lot on the financial side. This means a lot."
Preston's wife Carol and his son Whit Preston and daughters Tatum Preston and Charlsye Preston-Briegel were in attendance for the scholarship presentation held at the welding lab at the Workforce Solutions Complex.
Carol Preston said that Minton is an extremely worthy recipient of the scholarship bearing her late husband's name.
"Titan's essay demonstrated clear goals and a focused path forward," she said. "Titan showed empathy towards those who have helped him along the way and conveyed maturity and a genuine interest in his career choice."
Last year, CVCC Foundation, Inc. announced the establishment of the Charles R. Preston Scholarship Endowment with funds provided by the Preston family and memorial gifts. The scholarship honors the memory of the late Charles R. Preston, a community leader in the Catawba Valley Region.
Preston, who was elected CVCC's Chairman of the Board of Trustees in September 2013, served in political office and gave back through entrepreneurship, volunteerism and environmental causes during his life. For all of his service, he was presented the state's highest honor — The Order of the Long Leaf Pine — in 2015.
If you would like to make a gift to the Charles R. Preston Scholarship, please contact Jennifer Jones, Chief Development Officer, at 828-327-7000, ext. 4288 or email jjones555@cvcc.edu.
# # #