Alumni Spotlights
Alumni-Spotlights of Catawba Valley Community College
Jeff Burris
1997 Graduate Business Administration 
1997 Graduate Marketing & Retailing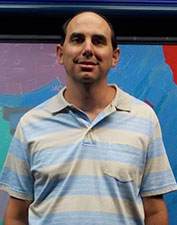 In the fall of 1996, I only had six classes left to graduate. Back then it was quarters instead of semesters. I decided to  take two classes per quarter. There was a cooperative education class where they helped you find a job and you received course credit. 
After several failed attempts, I found a job as a part time teller at a large bank. I went to school from 8-10 am and then went to work. I graduated in May 1997 and was ask to go full time. I have been a teller, worked numerous jobs in back office processing, internal fraud, legal division, and fraud and claims.
My bank went through many mergers and lots of changes. I am still with the same bank 25 years later. I am forever grateful the CVCC cooperative education program got me started in a very successful career. 
Autumn Gunsley
Associate in Arts, Challenger High School, 2018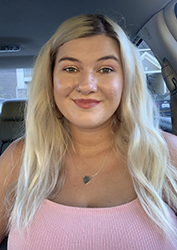 Hello! My name is Autumn, and it has been five years since I completed my time at CVCC. I have had an interesting experience following the completion of my AA. I am not married, nor do I have any children, but I occupy my time with concerts, poetry readings, and mingling within our community!
So I was actually a Challenger student, so my experience was a little different than most. Juggling high school and college courses simultaneously was not always easy, but I found a great support system throughout the years. In my junior year of high school was when we really had the ability to choose some of our college courses. For me, English always drew me in, because I loved to write in my free time. I took any type of English courses I could my last two years of high school, because I wanted to explore different genres and time periods of English. CVCC offers a wide variety of English courses and that was my favorite part about my dual enrollment. Overall, I had a very positive experience through CVCC.
The English department as a whole treated me fairly kindly and many of the instructors were there for me during trying times. Some of my beginner English courses were taught by Robert Womack and Robert Canipe. They hold a special place in my heart because they were my first exposure to college English courses. It was not that my writing was bad, but they definitely taught me how to begin to improve my writing. From there, I started to dive deeper into what CVCC offered within that department. I had courses with Jimmy Rumple and Susannah Blanchard. I took a few other instructors, but they are no longer at CVCC. However, I would like to throw in a special mention for Jason Earnhardt, because I took public speaking with him and that course in particular paved the way for my future endeavors. I was a nervous wreck in that course because, although I could write fairly well, presenting my work terrified me. He worked with me SO much and I truly believe without his guidance I would not have the confidence I have today.
After I graduated, I went to ECU and completed my BA in English with a minor in biology. Prior to my graduation in May 2018, I completed two internships. The first one occurred in the summer of 2017, which was at the Reynolda House Museum of American Art in Winston-Salem. My other internship was on campus with the North Carolina Literary Review. Also in the summer of 2017, I presented at the Console-Ing Passions conference that took place at ECU. Following graduation, I moved to Winston Salem to work, while I pursued my MA online. I completed my MA in September of 2019 online from Liberty University. These days, I am currently working full-time for Bank of America and actively writing in my free time.
My advice to future and current students is first and foremost, I believe CVCC is a great option for most individuals. The best advice I can provide for someone considering is that this is a campus where exploration is encouraged. I took various classes during my time at CVCC to see what interested me, or in some cases I simply wanted to gain knowledge in something I knew I was unfamiliar with. For example, I took an anatomy class my last year in attendance, even though I did not have to. I simply wanted to explore different avenues of science. I would advise that exploration is imperative to understanding yourself and what you believe your purpose is.
Kristin Stewart
Health Information Technology, High Honors, 2018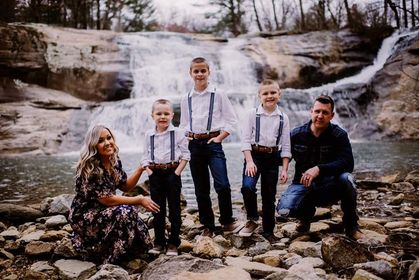 I am originally from New Jersey. I met my husband when I moved to NC and we started of family. We grew to a family of 5 in 5 years. I am a mother of 3 boys. I am a licensed master level hairstylist in the state of NJ and NC. In 2016 I decided to pursue a different career. I knew I wanted to get into healthcare. I just didn't know what. I came across the Health Information Technician (HIT) program at CVCC where both my mother in law and sister in law both graduated from the same program. I graduated with high honors in 2018 and shortly after graduating, I started my career. In March of 2019 I decided to further my education to open new doors. I enrolled in the Health Information Management (HIM) program at WGU. In April of this year I graduated with honors with my bachelor of science in HIM. I am currently working from home. I love my job and what I do. I am so thankful for the amazing experience at CVCC and my instructors who encourage their students to pursue their dreams.
I loved my experience and how all the faculty members treat you like one of their own. They only want the best for you. I even received Phi theta kappa High honors.
My advice to future and current students: 
My advice to future and current students is it may be hard but if your why is bigger than your fear, you will achieve anything you set your mind to.
Michael McRee
Diploma, Drafting and Design Technology, 1962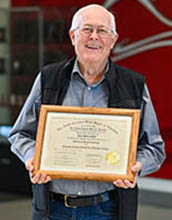 I am a graduate of the very first "Catawba County Industrial Education Center" (now Catawba Valley Community College) class in August, 1962, earning a diploma in "Drafting and Design Technology."
To accomplish that goal, I attended Newton-Conover High School for three courses in the morning, worked at Setzer's Super Market in Conover in the afternoons, and headed straight to the Education Center for my night classes. I did this for two years, three hours every night. I missed out on many activities and sacrificed time with friends and the making of high school memories, but I knew the diploma would help me in future endeavors.
The training and classes at the Education Center gave me the foundation I needed to accomplish all that I have. Without those foundational classes, I would not have been able to achieve all that I have in the Army, at Appalachian State University, and in attaining a Master's Degree from the University of North Florida in Education-Vocational Education.
In 2009, I attended the memorable occasion celebrating the 50-year founding of the school, now called Catawba Valley Community College (CVCC).
Since 1975, I have been involved in genealogical research, publishing two issues of Catawba Cousins of the McRee and the Poovey families of Catawba County for the Catawba County Genealogical Society. Currently, I am working on books on each of these families, and I have over 25,000 people in my database. I recently donated genealogical research materials to CVCC and the Rhodes Room of the Catawba County Library in Newton.
My advice to future and current students is to find out what it is that you want to do in life and learn a skill or further your education so you can achieve this goal. If you work hard enough, you will be successful.
Mary Vance
Associate's Degree in Nursing 1983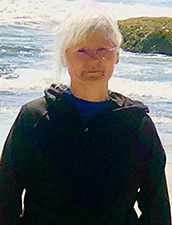 I graduated from CVTI in 1983 with an associate's degree in nursing. I worked at Catawba Memorial as a registered nurse for four years and then worked at Iredell Memorial Hospital until 1994. I went back to school and received a BSN in 1994. I applied for and was accepted at ETSU in Johnson City and achieved an MSN as well as becoming credentialed to work as a Family Nurse Practitioner.
I graduated in 1995 and worked within clinic settings, taught nursing at North East State Community College in Blountville, TN, worked for the Department of Health for 14 years and currently work for United Health Care group OPTUM division.
I earned A Doctorate in Nursing in 2012 from New Mexico State University Las Cruces, NM. I wrote an article that was published in a peer reviewed journal (reflecting dissertation work) The Journal of Nursing Measurement 2013. I currently live in Northeastern Tennessee.
I had a very positive experience at CVTI. I was expecting a baby each year of the two years that I attended. These babies are now grown with children of their own. My second child went on to become a registered nurse. While at CVTI, I was a member of Sigma Theta Tau and was voted Student of the Year, CVTI Alpha Chi.
My advice to current and future students is if you are considering attending CVCC, you believe in your future. Be prepared to work hard to achieve goals. CVCC will prepare you for your career, prepare you for credentialing, and prepare you with skills to succeed.
Joshua Proby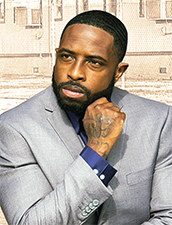 After graduating in 2018 with a Welding certificate, I became an author, speaker, and influencer. I am fun, outgoing, and a true overcomer.
My experience at CVCC was amazing. I learned a lot and developed friendships that will last forever.
Steve Hunt, Robert Canipe, and so many others motivated and inspired me to follow my dreams.
My advice to current and future students is CVCC is a place that will make you feel at home.
Josh Bledsoe
Associates in Arts College Transfer 2006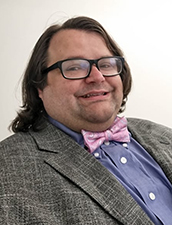 I graduated from CVCC in 2006 with an Associates in Arts College Transfer degree. After graduation, I transferred to Appalachian State University, where I studied Public Communication. I went on to graduate school at UNC-Greensboro, earning an MA in Communication Studies. Since 2010, I have served Blue Ridge Community College as a Communication instructor.
A CVCC education is more than merely a collection of courses. It is a gift of educational empowerment and compassion. I was challenged to think critically about the world around me, and to speak and write with compassion. As a college instructor, I often challenge myself to pay it forward. I want my community college students to experience that gift of educational empowerment and compassion that I received as a community college student at CVCC. I also benefitted from the extracurricular leadership development programs at CVCC.
One day, I walked into a student club meeting. It was a Kiwanis Student Leadership program club called Circle K. This club was sponsoring a service project at a local elementary school. For three days, I volunteered at this project, and I had a blast. It was amazing to serve my local community with fellow students and instructors who were passionate about civic engagement. Because of these service leadership experiences, I fell in love with learning because Linda Baker and student leadership programs showed me the connection between service, academics, and leadership. My English instructors encouraged me to creatively use my voice to advocate for equality.
My advice to current and future CVCC students is that an academic journey at CVCC is a gift of educational empowerment and compassion. It can provide a foundation that leads to a brighter future.
April Harper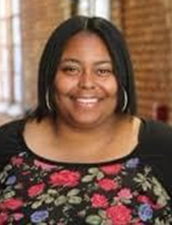 I grew up in Catawba County, North Carolina, graduating from Bunker Hill High School (2010), Catawba Valley Community College (2013), and North Carolina State University (2016).
I was very impressed with how quickly and easily I was able to matriculate from Montreat College to CVCC. I declined a basketball offer to Montreat College to attend CVCC. My experience was truly a second chance opportunity for me focus on my academic goals. After graduating from high school, I had a low GPA and test scores, so I began taking developmental courses. I met with the instructors, Learning Assistance Center and Writing Center personnel often to ensure I was successful in my classes. Faculty and staff were very supportive of students and typically gave us extra credit if we utilized the learning resources on campus.
During my time at CVCC, I became a Mentor and a Master Tutor.  I was an active member of Phi Theta Kappa Honors Society. I served as the Vice President of Fellowship and Honors in Action Chairperson. I was an active member of CVCC and NCSU's Circle K International. I served as the President and Vice President of Service. I served on the Carolinas District Board as the Membership Development and Education Chair for Circle K International and received a scholarship. Lastly, I participated in Dr. Dianne Little's Student Leadership Academy. Mrs. Shields, my 090 instructor, played a significant role with my joining Phi Theta Kappa, Circle K International, and the Student Leadership Academy. CVCC made a huge impact on my academic and career goals. I am truly thankful for the support I've received over the years.
After graduating from CVCC, I attended NC State University. At NCSU, I worked at the institution for two years as a NC State College Adviser and as an Americorps Service Member. After working for NCSU, I joined Stanly Community College as the Associate in General Education – Nursing and Associate in Sciences Success Coach. Within seven months, I received a promotion to become the Director of Admissions. I worked for the college for 4.5 years before moving closer to home. I am now a Career Coach at Rowan Cabarrus Community College and attending graduate school at Appalachian State University. My major at Appalachian State is Higher Education with a concentration in Community College and University Leadership.
My advice to current and future CVCC students is to take advantage of the opportunity. The courses are more affordable, especially if you plan to later attend a four-year institution. Faculty and staff at a community college tend to be supportive of students.  I encourage students to compare the four-year college larger classroom sizes to community colleges, which are smaller. Large classroom sizes are overwhelming.
ERIN TUCKEY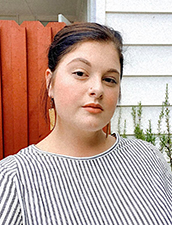 My name is Erin Tuckey, a 2015 CVCC alumni. I was vice president of the CVCC Phi Theta Kappa and graduated with honors with an Associate of Arts degree. I published a poetry chapbook through Redhawk Publications titled The Mother, Lover, Child, and Me. I own of Tuckey Bail Bonding, LLC, out of Shelby, Hickory, and Morganton. I have two children, a husband, two cats, and a dog. We also have a farm in Vale, NC complete with pigs, chickens, goats, and sheep.
I loved CVCC and miss it dearly. I learned during my time there, and that has made me a better person, entrepreneur, and writer. Robert Canipe, my English teacher, inspired and motivated me to become a creative writer. I also made many relationships and friends. I met my husband in Public Speaking class in 2015 at CVCC.
My advice to current and future CVCC students is to make connections, be open to new experiences, challenge yourself, keep pushing forward, and appreciate all your classes.
Michael Brown
Advertising and Graphic Design 2011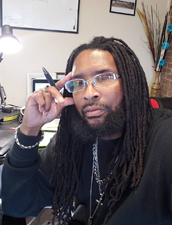 Michael served four years in the Navy, including a stint in Desert Storm. Six years out, the single father of two was working two jobs and was diagnosed with sarcoidosis. The disease left him blind in his left eye and ultimately resulted in being declared disabled. Doctors gave him six months to live.
 
Yet he persisted. He'd always wanted a college degree, just like his mother, who was also a single parent. She held two master's degrees, and he knew if she could do it, he could. Enrolling in CVCC's Advertising and Graphic Design associate degree program, Michael became active inside and outside class. He took a leading role in developing the college's first Minority Males on the Move student group. He did so acknowledging the vital role that good guidance plays in the lives of all men of all races and ethnicities.
A freelance designer since graduation, Michael officially established Elect Graphics and Photography, LLC, in 2017. He develops promotional materials for print and web and does studio and drone photography. And about that "six months to live," well.
Angela Chapman
Catawba Valley Community College Associate in Arts 1987
Appalachian State University Bachelor of Science Commercial Art 1990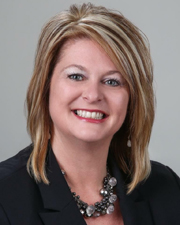 Angela is among the first students who completed an official "college transfer" degree at CVCC before transferring to Appalachian State. She is also the first person in her family to earn a college degree.
Starting at CVCC gave her a great educational foundation, allowing her to complete her core classes, gain maturity and work part-time to save money in the process. She recalls the encouragement and confidence her instructors gave along the way, somehow managing to make her enjoy some subjects. Cookouts, archery and bowling with friends—several that she still sees in Hickory today—created lasting memories.
She served as executive director of the Hickory Foundation YMCA for five years. Today, she is the Physician Relations Manager at Frye Regional Medical Center. She credits much of her success as a businesswoman to learning soft skills, such as networking, public speaking and relationship building.
Nicolas Dyson
Catawba Valley Community College Associate in Arts 2014
Liberty University Bachelor of Business Administration 2017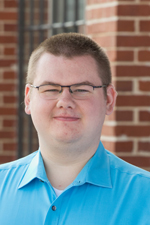 How do you find out what you want to be when we grow up? For Nick, it was his CVCC experience. He'd always been interested in computers and did well in those classes. But he discovered he didn't truly enjoy them. So he explored different subjects, like communications and business classes where he excelled and found his passion.
Those "exploration" classes were a springboard for opportunities in student leadership groups and SkillsUSA public speaking competitions. Those experiences, in particular, have served him well career wise.
"It's the engagement opportunities that many people don't realize exist at a community college. There's a real sense of community."
Matthew Fisher
Catawba Valley Community College Computer Engineering Technology 2010
Electronics Engineering Technology 2010, Associate in Science 2014
North Carolina State University Bachelor of Science Electrical Engineering 2016
North Carolina State University Bachelor of Science Computer Engineering 2017
North Carolina State University Master of Science Electrical Engineering, Applied Electromagnetics 2017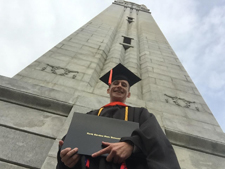 Matthew had a dream to walk across the stage at North Carolina State University to receive his Master's in Electrical Engineering. Like some high school graduates though, he wasn't quite ready for university.
 
After graduating high school in 2005, he knew from the beginning much work was needed to raise his academic performance to match that of his goals. Taking advantage of the low teacher-to-student ratios at CVCC and the tutoring center, he honed his mathematical, analytical, and troubleshooting skills. While building a solid academic foundation at CVCC, he also worked part time to pay for college, one semester at a time. In 2017 his dream came true when he earned his Master's in Electrical Engineering with a concentration in Applied Electromagnetics. He now works in the defense and space industry at Northrop Grumman as a Principal RFIC/MMIC Design Engineer.
 
"CVCC provided the tools needed to obtain my goals both at NCSU and my career. I am eternally grateful for the passionate CVCC staff who continue to provide a competitive and well-rounded educational environment."
Yaidee Fox
Catawba Valley Community College - Transfer Studies
Mountain State University Bachelor of Science Organizational Leadership 2012
Villanova University Master in Public Administration 2015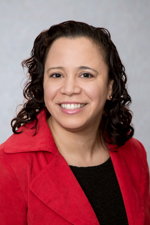 Initially, Yaidee pursued her interest in computer game design at CVCC. A job opportunity as a traveling IT help desk manager shifted her student status to part-time. When the company closed, she came across an opportunity to work for the City of Hickory where she found her passion for working in local government.
Over the next 16 years, she added parenthood to her many "hats," all while pursuing her college education to earn both a bachelor's and master's degree. She has had multiple roles and titles with the City of Hickory. One of the most satisfying projects was an economic redevelopment plan that helped the city win a $40 million bond referendum. She serves as Assistant to the City Manager and has direct supervision over multiple divisions and projects.
It is her passion to see the community thrive and love of service that she finds most enjoyable about her job.
Cassaundra Hefner
Catawba Valley Community College Associate Degree Nursing 1998
University of North Carolina Greensboro Bachelor of Nursing 2004
Winston Salem Stat University Master of Nurse Practitioner 2008
Gardner-Webb University Doctorate of Nursing Practice 2012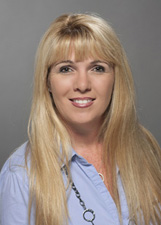 Cassaundra is a living, breathing example of "where there's a will, there's a way." A high school dropout at 16, she was married, pregnant and separated by 19. Wise beyond her years, she knew that everyone struggles. It's how you respond to the critics who say "it can't be done" that shapes your success.
Determined to overcome humble beginnings, she enrolled in CVCC's high school equivalency program and then nursing program. In the first year of nursing school, an instructor encouraged Cassaundra to become involved in the student nursing association. That experience fueled her growth, personally, academically and professionally.
Cassaundra progressed through various leadership roles in nursing and professional associations. Her resume features a long list of academic credentials, including Doctorate of Nursing Practice. And she's quick to credit her community college experience for giving her a great start: "Had I not attended community college, no one would have discovered that part of me that wanted to lead."
Kevin Lyford
Catawba Valley Community College Associate in Science Computer Science 2004
University of North Carolina at Charlotte Bachelor of Arts 2007
Catawba Valley Community College Emergency Medical Science Associate Degree 2011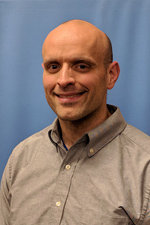 Kevin earned his first CVCC degree in computer science. But after transferring to UNC-Charlotte to major in it, he discovered he didn't love it. So, he switched gears to linguistics with a focus on the Russian language. He even spent a year abroad studying there. Just as he was wrapping up his bachelor's degree, the economy tanked and his career prospects took a nose dive.
Not to be discouraged, Kevin re-examined his options and rediscovered his interest in the health care field. When he learned that all paramedic students were employed at graduation, it sealed the deal for his re-entry to CVCC where he earned his paramedic credentials.
He spent several years working for Catawba County EMS when he was offered a teaching position with CVCC's Emergency Medical Science program. Kevin was recently promoted to program director.
Monique A. Presson
Catawba Valley Community College Associate in Applied Science 2011
Appalachian State University Bachelor in Social Work 2012 Magna Cum Laude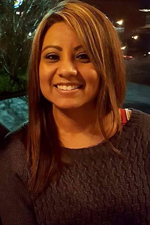 How many times do you try before things "click?" Stepping in and out of college three times at CVCC between jobs as a single parent to two children, three was the magic number for Monique. During that third and final stint, she learned about a social work bachelor's program that ASU taught in the Morganton area. Making up for lost time, she attended both colleges simultaneously. Just three days after earning her bachelor's—with honors—she was hired by Caldwell County Department of Social Services. Her first job was as a child protective services investigator/assessor. She now serves as a foster care social worker.
Yes, there have been a lot of challenges throughout her journey. But she wouldn't trade any of it for the difference she is making in others' lives.
Anquinett Burnett
Catawba Valley Community College Associate in Fine Arts 2006
Appalachian State University Bachelor of Social Work 2009
Montreat College Master's Degree in Mental Health Counseling 2017
Licensed Professional Counselor Associate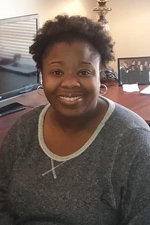 At age 24, Anquinett was working at a daycare, struggling solo to support her 3-year-old son, when it struck her: "Nope. Not doing this anymore." Utilizing educational benefits available to children of US veterans, she juggled a full-time class schedule and parenting. Her son, watching his mother do homework at night, would plead with her to "ask your teacher if you can come home before sunset."
Eventually, with the gentle encouragement of several of her instructors, she re-discovered her lifelong dream of becoming a counselor. After earning her associate degree, she enrolled in a social work program through Appalachian State University's Center on CVCC's East Campus and then a master's degree in counseling. Anquinett opened Broken Arrow Counseling in Lenoir last fall.
Ryan Carroll
Catawba Valley Community College E-Commerce Associate in Applied Science 2003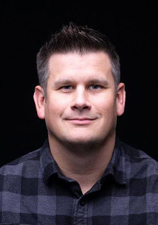 Ryan started his career in healthcare as the director of technology for a national nursing risk management consultancy. For the past eight years, he has been the founder and managing partner of Full Metal Chicken in Hickory. FMC is a full blown creative agency that partners with companies that are ready to be different and "free-range" with brand strategy, web development, search, social, content and visual. Recently his agency launched a commercial photography, videography and aerial studio called Full Metal Visual. He is also involved in several entrepreneurial ventures in the skincare and active sports industries.
Ryan has worked with everything from Fortune 500 brands to mom and pop shops. His and the agency's work has been featured worldwide.
Bernadette Moss
Catawba Valley Community College Associate in Arts 2007
Lenoir-Rhyne University Bachelor of Science 2014
Appalachian State University Bachelor of Science Health Promotion 2018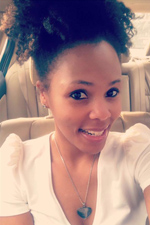 Bernadette's journey at CVCC started with the GED program. A high school drop out with a young son, she had many doubts and insecurities. However, the staff gave her the tools she needed and pointed her in the right direction to continue with a college education. CVCC was the perfect stepping stone and gave her the confidence she needed to pursue her four-year degree.
Trying out different fields to see what she wanted to be when she grew up, she discovered a passion for community health and wellness. She now serves as a prevention program coordinator for Carolinas CARE Partnership in Charlotte.
Her education took a bit longer because she was a non-traditional student, working full or part time. But her three children now have a mother they can admire.
"I can't believe how much I've evolved as a person. Without CVCC as my foundation, I don't know where I'd be," says Bernadette.
Kelly Poovey
Catawba Valley Community College Associate in Applied Science-Information Systems 2003
Catawba Valley Community College Associate in Nursing 2006
Appalachian State University Bachelor in Nursing 2010
Western Carolina University Master in Nurse Anesthesia 2013
Initially, life and work went as planned for Kelly. Little did he realize his career path would take a turn. Right out of high school, he went to work in a family-owned textile business. Working his way up to department manager, he supervised 60 employees on four shifts, establishing a comfortable lifestyle for him and his family. Still, it was never work he truly enjoyed. As the industry changed and struggled to adapt to a new global trade dynamic, he realized his chosen career was at risk.
Realizing the need to improve his tech skills as the factory attempted to convert to the digital age, he discovered an interest in technology. He completed an associate degree at CVCC in 2003 just as the dot-com bubble burst. Not to be defeated, Kelly looked to healthcare, and specifically nursing, a profession not likely to fade. While completing nursing training in the hospital operating room environment, he learned about nurse anesthetists. And, he noticed how much they loved their work.
After starting his first nursing job at Catawba Valley Medical Center, he began working on his bachelor's in nursing and later a master's in nurse anesthesia, graduating in 2013. Kelly loves his job and is content to do it until he retires.
Nicole W. Withers
Catawba Valley Community College Associate Degree in Business Administration 2009
Cornell University Bachelor in Industrial and Labor Relations 2011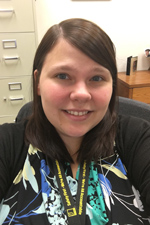 Doubters might say you can't get there from here. As in community college graduates don't make it to Ivy League colleges. Not so for Nicole, who early in her CVCC journey set her sights high.
She first thought she wanted to be a teacher. But after that first transformational semester, her trajectory directed her toward industrial labor relations. "I probably would never have applied to an Ivy League school had I not learned so much about myself and my interests at CVCC," Nicole says. And she got lots of support and encouragement from her CVCC instructors.
With the confidence she gained, she was accepted at Cornell and even did a semester abroad exchange program at the University of Warwick. Today, she is a human resources District Generalist with Goodwill Industries of NWNC serving the Hickory and Statesville area.
Porschia Wimbush
Catawba Valley Community College Cosmetology Diploma 2014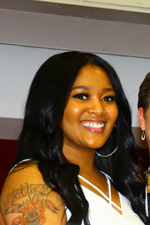 Skeptics could not dissuade Porschia from pursuing her dreams. Two years into a job that did not challenge her, she took a leap of faith and enrolled in the cosmetology program. Her lifelong talent for hair styling blossomed. She won the state championship in Cosmetology at the SkillsUSA competition and second in the national, which gave her a newfound sense of accomplishment.
Honing her skills the next two years, she began to develop a client following, many who jokingly declared they "Got Porschd." With guidance from CVCC's Small Business Center, her talent and determination ultimately led to opening her own "Get Porschd (GPS) Salon" in Hickory just two years after graduating. She developed her own hair line, Gliterrati Hair Collection, and is a frequent guest lecturer in cosmetology classes. In 2018, she was named one of three college Distinguished Alumni.