CVCC Automotive program receives GMC Terrain donation
The Catawba Valley Community College Automotive program has received a donated 2013 GMC Terrain from General Motors Corporation.
10/06/2021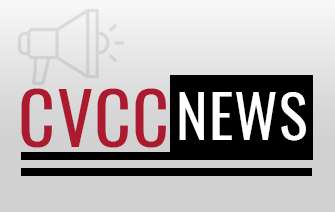 Through their corporate donations programs, General Motors assists institutions within the GM Training Network. This network incorporates advanced automotive technical training with a strong academic foundation of math, reading and electronics and both analytical and technical skills. 
"The donation of this 2013 GMC Terrain from General Motors is vital to the growth and sustainability of our department," said Shawn Mull, Department Head for CVCC's Automotive Systems Technology program. "Students are able to diagnose complicated electrical issues much like what is currently being diagnosed in the automotive industry. This gives our students the ability to receive hands on training with current technology that will make them more valuable to potential employers." 
The Automotive Systems Technology curriculum at Catawba Valley Community College prepares individuals to apply technical knowledge and skills to repair, service and maintain all types of automobiles. 
Students in CVCC's Automotive Systems Technology program are instructed on brake systems, electrical systems, engine performance, engine repair, suspension and steering, automatic and manual transmissions and drive trains and heating and air condition systems.
While working and learning on the job, students earn an Associate's Degree, resulting in a solid education combined with invaluable work experience. 
Since 1979, GM's continued commitment to identify and support college and university programs has produced more than 16,000 service technicians. 
"Vehicles with modern technology such as the 2013 GMC Terrain allows our program to train students effectively on the difficult problems we encounter in the field," said Bryan Blackwelder, CVCC Automotive Systems Technology instructor. "This gives us the ability to prepare future technicians to be productive in their jobs through education and hands-on experience. Without donations like this from General Motors it would be impossible for our program to be a top notch training and education facility." Quote from Catawba Valley Community College Automotive Instructors. 
For more information on the CVCC Automotive Systems Technology program, please contact Shawn Mull at 828-327-7000, ext. 4209 or email smull@cvcc.edu.
# # #