Notary Public
Notary Public students should prepare for class by reading the guidebook prior to class. This class does not offer waivers or refunds.
You can register in person for the Notary Public class on the CVCC main campus, in the Student Services building, the Alexander Campus in Taylorsville or you can go online to www.cvcc.edu to register online. If you register in person, go to the Student Services building located on the main campus Monday-Thursday from 8a-4:30pm. Cash, check, debit or credit cards are accepted.

CVCC offers the eight-hour Notary Public class that is required to obtain a North Carolina Commission as a Notary Public.

Each class is taught by a certified instructor and provides a thorough introduction to the statutes which regulate the acts of North Carolina notaries. The purpose of the education requirement is to enable the applicant to become a responsible, qualified candidate for Notary Public commission.

You are required to purchase the current edition of the Notary Public Guidebook, which is NOT included in the cost of your class. The book is available at the CVCC bookstore or www.amazon.com. Please be aware to purchase the paperback version of this book. 

It is recommended that you register at least one week prior to the class you want to attend. This will allow time for you to read the guidebook which must be read prior to class. There are no waivers and no refunds for this class. The cost of the class is $65. The guidebook is the NC Notary Public Paperback 2016 Version: ISBN# 10-1560118512 and will need to be purchased separately.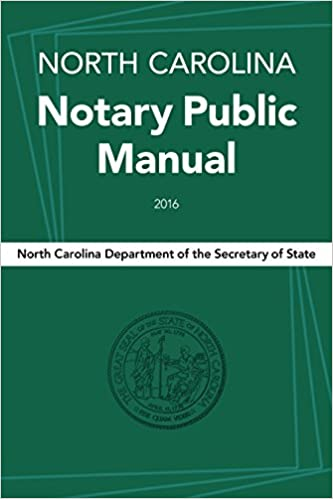 » NC Secretary of State - Become a Notary
» NC Secretary of State - Notary Reappointment
Please look at the website for the notary division at www.sosnc.gov for additional information.
CLASS OFFERING 
» View Course Schedules for dates.
REGISTRATION 
Become a Continuing Education Instructor
Have an innovative idea for a non-credit class or workshop in the following areas?
Technology
Business
Computers
Leadership
Supervision
Customer Service
License Prep and Recertification
» Non-Credit Instructional Proposal Information (PDF)
Proposal Contact Information
For more information or to find out how to submit a proposal, contact:
Susan Blake
sblake@cvcc.edu
(828) 327-7000, ext. 4330
To view these (PDF) documents, download Free Adobe reader at www.adobe.com.
Contact Information
CE Enrollment Manager
Enrollment Management
Email: Janet Lail
Phone: 828-327-7000 x4116
Office Number: SS 819
Director, Community Development and Personal Enrichment
Community Development & Personal Enrichment
Email: Cheri Toney
Phone: 828-327-7000 x4320
Office Number: EC 966