Continuous Improvement Solutions
Continuous Improvement Solutions
As a business owner or industry leader, you are always looking for ways of improving your efficiency and productivity. CVCC offers a complete suite of classes and programs designed to help you do just that, continuously improve.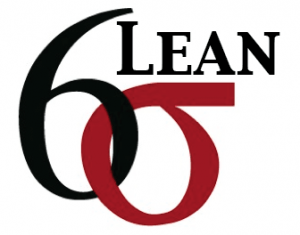 Our mission is to provide your employees with the knowledge and skills to address operational problems, identify solutions, and improve your bottom line. If you have other process improvement related needs, please contact our office at (828) 327-7000, ext. 4294. Below are some of the programs and classes we offer.
Lean Manufacturing
CVCC offers classes in Lean Manufacturing on campus at our Corporate Development Center or can bring Lean professionals directly to your facility.
 All classes are a combination of on-line learning using The Quality Group as well as classroom instruction at CVCC.  Strict screening and social distancing guidelines will apply.
Establishing a Lean Culture
CVCC introduces Lean principles to your employees through several learning opportunities:
Overview of Lean Manufacturing – 3-hour seminar introducing Lean Manufacturing and the value of Lean operations.
Introduction to Lean Manufacturing – Full day introducing Lean principles using a factory simulation.
5S (6S) Evaluation – overview of 5S (6S) and assisting with an evaluation.
Kaizen Event – overview of a Kaizen event and assisting with a process improvement event.
Value Stream Mapping – 3-day class introducing VSM and conducting a value stream map of a specific process or operation.
Root Cause Analysis – overview of RCA and its application.
Six Sigma – Green Belt and Black Belt Certifications
CVCC offers Six Sigma certification classes on campus at our Corporate Development Center or can bring a Six Sigma professional directly to your facility to certify your continuous improvement professionals.
Six Sigma Green Belt
CVCC's Six Sigma Green Belt provides students with comprehensive instruction in Lean and Six Sigma DMAIC Process Improvement principles and tools. This blended learning course includes 24 hours of classroom instruction and 22 hours of interactive, online instruction. Upon successful completion, students sit for their Green Belt certification.
Six Sigma Black Belt
A Six Sigma Black Belt professional is considered an expert in Six Sigma philosophies and principles, including supporting systems and tools. A Black Belt leads process improvement teams, demonstrating leadership, managing team dynamics and assigning project team roles and responsibilities. This blended learning course includes 40 hours of classroom instruction as well as additional hours of interactive, online instruction.
Please contact our office at (828) 327-7000, ext. 4294 for the next scheduled class.
Financial Help Available
We are providing financial assistance to those companies that qualify. Please contact our offices to determine if you qualify.
CVCC's Corporate Development Center provides instruction in obtaining ISO 9000 and ATF 16949 certification including:
ISO 9001 2015 Quality Management System Implementation
ISO 14001 Environmental Management Systems
ISO 45001 2018 Occupational Health and Safety Management Systems
ISO/TS 16949 and Automotive Quality Management Systems
Internal Auditor Training (ISO/TL 9001, ISO/TS 16949)
APQP (Advanced Product Quality Planning) Core Tools
Safety
The safety of your employees is your number one priority. CVCC has partnered with Nain & Associates to provide OSHA training both for General Industry and Construction.
OSHA 10-hour (General Industry and Construction)
OSHA 30-hour (General Industry and Construction)
Contact Information
For more information, contact the Workforce Development Innovation Center at 828-327-7000, ext 4294