Minority Males on the Move and Students Striving for Success
Minority Males on the Move and Students Striving for Success
Minority Males and Students Striving for Success work to empower students from underserved populations and increase minority male enrollment and graduation rates.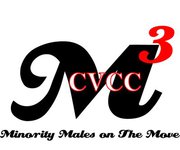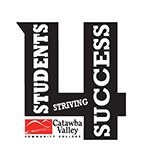 Welcome to the CVCC Minority Males on the Move and Students Striving for Success!
Minority Males on the Move and Student Striving for Success are campus clubs that cultivates leadership in underrepresented students by providing services, activities and mentors that are designed to the particular needs of that population. Club members participate in community service activities, attend personal growth seminars, and spend quality time with faculty and staff. And sequentially, they serve as role models for students of all ages in the community.

Mission Statement
To enhance the educational experience of participating students on the campuses of Catawba Valley Community College through mentorship, fellowship, and support; thereby preparing and empowering students to become positive contributors to our communities.
Vision Statement
To increase the enrollment, retention, and completion rates at Catawba Valley Community College by 5% annually for the next five years.
Meetings are held on the second and fourth Wednesday of the month at 12:00 PM in CAD 136.

Advisor
Ron Carson
Coordinator
(828) 327-7000 ext. 4571
rcarson@cvcc.edu

Contact Information
Coordinator, Office for Student Equity & Engagement
Diversity & Engagement
Email: Ron Carson
Phone: 828-327-7000 x4571
Office Number: SC 414