Student Ambassadors Program
Student Ambassadors Program
Student Ambassadors program increases recruitment, retention, and completion of the underserved population through encouragement, information sharing, and relationship building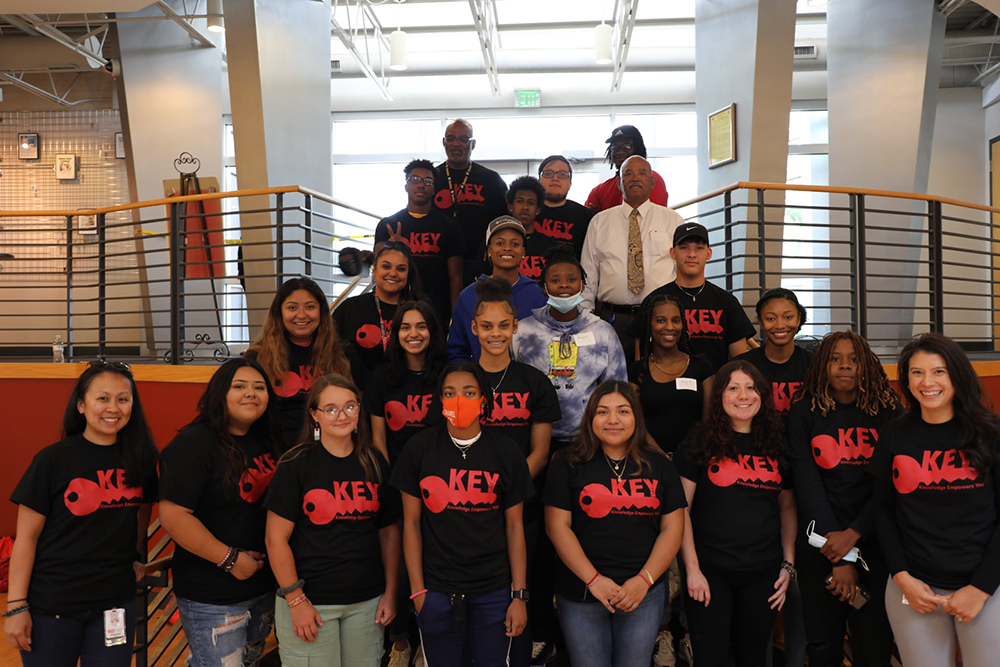 2021 K.E.Y. Day
Preparing students for their first semester!
"Start today for a better tomorrow, or start tomorrow and today is lost."
-Golia Moua
Mission
The mission of the CVCC Student Ambassadors Program is to increase recruitment, retention, and completion of the underserved population through encouragement, information sharing, and relationship building.
About
The CVCC Student Ambassadors Program was founded by The Office of Student Equity & Engagement. The office saw a need in the underserved population, which sparked an idea that evolved into the growth of enriching the lives of the underserved population. The members of the CVCC Student Ambassadors Program serve as advisors, mentors, advocates, and representatives to the underserved population. They provide resources to assist prospective and current CVCC students, and aid with any academic challenges such as enrollment, retention, and completion. The Student Ambassadors have fostered Knowledge Empowers You Day, also known as K.E.Y. Day. This event is hosted annually for our first-year students to better prepare them for their first day of college here at CVCC. This one-day event provides resources to help our students navigate our campus, have a basic knowledge of their online access, and help them find assistance with any academic challenges.
Measuring Our Impact
2018-2019 Academic School Year Data
Potential Students Contacted through Outreach: 500
Potential Students Assisted: 290
Students Enrolled: 52
Overall Data Since Launch in 2016
Potential Students Contacted through Outreach: 1,502
Potential Students Assisted: 348
Students Enrolled: 105
The CVCC Student Ambassadors have been to over 20 locations during the 2018-2019 academic year. They visited some unconventional settings, such as:
Hickory Soup Kitchen
Salvation Army of Hickory
Corner Table Soup Kitchen
Cognitive Connection
Family Care Center
They have also visited some of the local high schools to inform undecided students about career and educational opportunities.
Hickory High School
Fred T. Foard
Maiden High School
Alexander Central High School
Discovery High School
Contact Information
For more information or to schedule an appointment, please contact
Nisha Wright-Cavanaugh
Student Ambassador
(828)327-7000, ext. 4534
nwrightcavanaugh468@cvcc.edu